Medsin National Conference 2016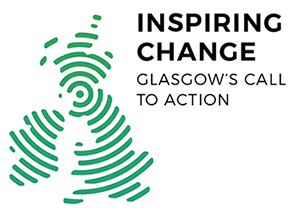 Dates: Saturday 12 - Sunday 13 November
Venue: Queen Elizabeth University Hospital Teaching &Learning Centre
Medsin is a student network and registered charity tackling global and local health inequalities through education, advocacy and community action.
The vision for their 2016 National Conference is to inspire delegates to take action towards humanitarian crises at home and abroad. Three areas of work will be highlighted - poverty in the UK, medicine and conflict, and asylum seeker and refugee health - to show attendees what work is being done and how individuals can make change for the better.
Professor Kenneth Calman, UofG Chancellor and former Chief Medical Officer for Scotland, will open the conference and speakers will include:
Sir Harry Burns, former Chief Medical Officer for Scotland, and the driving force behind the Scottish government's early years project
Doctor Helene Irvine and UofG's Professor Graham Watt, discussing the work of the Deep End project: 100 GP practices serving the most deprived populations of Scotland
Richard Villar, orthopaedic surgeon and former medical officer to the SAS speaking about working in the aftermaths of earthquakes in Kashmir, Java and Haiti
Dr Alison Strang, chair of the Scottish Refugee Council led 'New Scots' strategy, exploring the health and wellbeing of those affected by conflict and disaster, and refugees experiences of integration in Scotland.
Human rights activist Amal Azzudin speaking about her past experiences and current work.
For more information and to book tickets
---
First published: 7 October 2016