Meet novelist Meaghan Delahunt - 23 Nov
Published: 21 November 2016
This year's Scottish PEN Naomi Mitchison event offers you the chance to spend an evening with award winning novelist Meaghan Delahunt. Details and register here...
PEN Naomi Mitchison event – Meaghan Delahunt
Date: Wednesday 23 November 2016
Time: 5.30pm
Venue: Room 208, John McIntyre building, University of Glasgow
Please join us at this year's PEN Naomi Mitchison Event - Meaghan Delahunt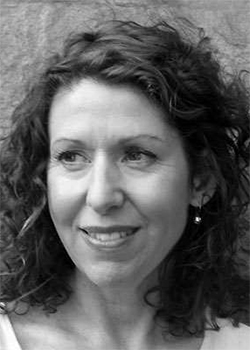 Each year University of Glasgow's Creative Writing Programme and Scottish PEN invite a woman writer working at the top of their field to educate (and entertain) us for an evening. Scottish PEN, which fights for the rights of writers world-wide, sponsors this lecture in the memory of Naomi Mitchison.
Meaghan Delahunt is a novelist and short story writer. Her work has been widely translated and her stories anthologised and broadcast on BBC Radio 4. In 1997 she won the Flamingo/HQ National Short Story Prize in Australia. Awards for her novels In the Blue House (Bloomsbury, 2001), The Red Book (Granta, 2008) and To the Island (Granta, 2011) include a regional Commonwealth Prize, a Saltire Award and a nomination for the Orange Prize. She is also at work on a new novel and a work of non-fiction. She taught Creative Writing at the University of St Andrews from 2005-2013 and at the University of Stirling from 2013-2016. She is a qualified Vinyasa Flow/Hatha Yoga Teacher (RYT200) registered with Yoga Alliance UK. She is on the judging panel of the 2016 International Dublin literary Award.
Born in Melbourne, Meaghan Delahunt now lives in Edinburgh.
This is a free event, open to all. Please remember to register your attendance.
---
First published: 21 November 2016