Edinburgh's day in Boaty McBoat Race
Issued: Tue, 24 May 2016 10:36:00 BST
Glasgow's women were victorious in the weekend's Scottish Boat Race; Edinburgh took the men's title - but it was the east coast team that secured overall victory.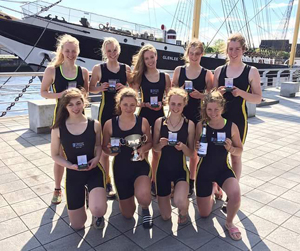 Eight races took place in total, including beginners, alumni, first and second teams - each beginning at the Squinty Bridge and and finishing at the Tall Ship. The University of Edinburgh came out as overall victors of the event, having won more points over the eight races.

Glasgow women's captain Claire Aitken said: "The Edinburgh crew were extremely difficult to beat and the conditions were really choppy as we knew it would be, but we kept calm and it's great to come out on top.

"We've been training all year for this so it's an amazing feeling."

Established in 1877 and hosted annually at the river Clyde, the Scottish Boat Race is the third oldest of its kind in the world, behind Oxbridge and the Harvard-Yale Regatta.
More on the races on the Glasgow University Boat Club web site.
From the University Archive
Our thanks - as ever - to the UofG Archive Services who stepped up with this wonderful image of the early days of the Glasgow University Boat Club. The images are all from a scrap book belonging to the Boat Club. (UGC78-2-1-p2)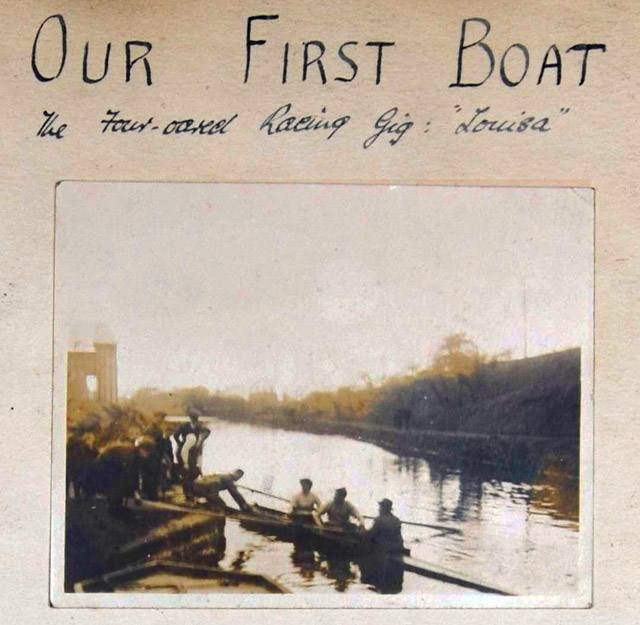 ---