Meet Dr Liberty Vittert
Issued: Thu, 12 May 2016 11:35:00 BST
Meet Dr Liberty Vittert, Mitchell Lecturer in Statistics. She wants to teach people that statistics can be fun.
‌After completing her PhD at the University of Glasgow Liberty was offered the role of Mitchell Lecturer at the University. As well as teaching, a large part of her role involves public outreach.
Every day statistics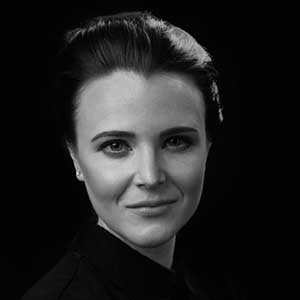 Liberty said: "I'm trying to encourage the community to embrace statistics and discover it can be fun. Statistics and probability come into everyone's life every day; for example, when we check the weather forecast to find out the chances it will rain that day, that is using statistics."
Liberty wants to reach as many people as possible with her passion for stats. In order to achieve this, she has focused on using the media as an outlet by offering a statistical angle on news stories and speaking on TV and radio.
Her interest lies in relating statistics to real life situations and in a recent interview on STV she explained the chances of several top athletes including Chris Hoy, Mo Farah and Steve Redgrave all sharing the same birthday.
Facial shape analysis
Alongside her outreach work, Liberty conducts research into facial shape analysis.
Her interest in this area was sparked when as an undergraduate at the Massachusetts Institute of Technology (MIT) in Boston she took part in a summer internship with a doctor who specialised in facial reconstructive surgery.
Liberty said: "We all have days when we feel ugly but for some people with facial trauma that can be every minute of the day. It can affect a person's whole life.
"I found facial reconstructive surgery to be fascinating as it can be absolutely life changing for the person undergoing surgery. I wanted to be part of improving that surgery.
"When I discovered that facial reconstructive work had a large mathematical and statistical element to it I was interested in pursuing research in the area through a PhD."
Liberty's supervisor at MIT suggested she contact Professor Adrian Bowman at the University of Glasgow who conducts ground-breaking facial shape analysis research.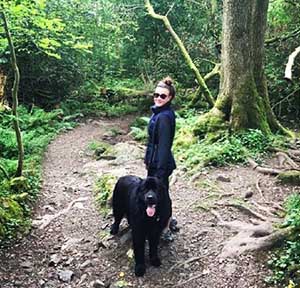 Although Liberty had never even heard of Glasgow she soon visited the University and decided it was here she would undertake her research. That was over four years ago.
Raised in St Louis, Missouri, the Scottish weather came as shock to Liberty.
She said: "On the day I moved here I arrived wearing shorts and a t-shirt. I walked out of the airport and the rain was coming at me horizontally. I thought what have I done! Glasgow did grow on me and I really like living here now although I will always prefer the weather back home."
Battling nerves
This year Liberty taught two undergraduate classes. It was her first real experience of teaching and she describes it as one of the highlights of her career.
She said: "I wasn't sure if I was going to enjoy teaching but I loved it! The students had no idea how scared I was to stand in front of them and teach but once I started they were all so nice and engaged with the classes.
"My goal is to make my classes interactive as I like to encourage the students to contribute. I certainly wouldn't want to sit and listen to myself speak continually for an hour!"
Crazy chefs
‌Outside of work, Liberty has another talent – cooking. Between finishing her undergraduate degree and undertaking postgraduate research she took the unusual route of moving to Paris to hone her cookery skills at the prestigious cooking school Le Cordon Bleu.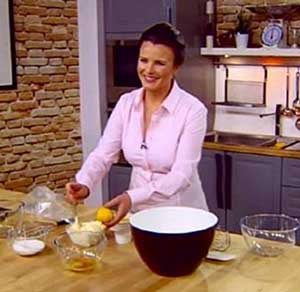 Liberty said: "I wanted a break from academia so I moved to Paris and cooked for a year. It was the hardest thing I've ever done. It was stressful, overwhelming and the chefs were crazy but it was also one of the greatest years of my life."
She is now a regular guest chef on STV's 'Live at Five' and it due to star in her own cookery show on local STV channels titled 'Liberty's Great American Cookbook.'
"Cooking on TV has been really fun and it's nowhere near as scary as standing in front of a class of students but I could never cook full time. I love academia, particularly the freedom and creativity it allows you."
Quick questions
What do you like to do outside of work?
I like to eat. I like to walk my dog Henry; a Newfoundland recue dog. He weighs 75 kilos and is the cutest guy on earth. I'm also an excellent Netflix watcher!
If you had to eat just one food for the rest of your life what would it be?
Baskin Robbins mint chocolate chip ice cream.
If you won the lottery what would you do with the money?
I'd set up a trust fund for my dog because he is my baby! Also, I would probably buy a Baskin Robbins franchise and a private plane so I could easily fly back and forth between the US and Glasgow.
Is there anyone at the University who inspires you?
Professor Adrian Bowman, the Head of the School of Statistics. I've never met anyone so dedicated to what he does as him, he is unbelievable! I asked him so many dumb questions throughout the course of my PhD and he was so patient the whole time and never once made me feel stupid. When he retires I'm retiring too because I don't want to be in academia if he isn't! He is the nicest guy ever.
---