RGS honour for Professor Jo Sharp
Issued: Tue, 10 May 2016 09:07:00 BST
The Royal Geographical Society (with the Institute of British Geographers) has announced its award of the Busk Medal to Professor Jo Sharp in recognition of her innovative fieldwork and empowerment of others through fieldwork.
Nicholas Crane, President of the Royal Geographical Society (with IBG), said: "Jo is widely recognised as one of the UK's leading political geographers, whose ideas and arguments are underpinned by detailed, rigorous and reflective field research. Through her research in Egypt and Tanzania she makes the case for geographical fieldwork and for the insights generated by getting out, and returning, to particular places over and over again. Jo is wholly deserving of the Busk Medal."
Professor Sharp, Deputy Head of the University's School of Geographical and Earth Sciences, said: "Fieldwork is central to my work as a Geographer, in both my teaching and research, and it has been my privilege to work with diverse groups of researchers and students in the UK, Egypt and Tanzania. I am delighted and honoured to receive the Busk Medal."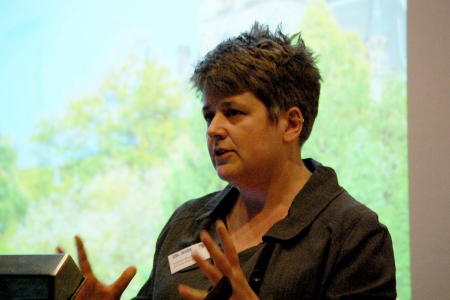 Her current research, is focused on "subaltern geopolitics" – the reconstruction of an alternative vision of the current "war on terror" from the point of view of Africa; and the social ecology of bacterial zoonoses (infectious diseases of animals,usually vertebrates, that can naturally be transmitted to humans) in northern Tanzania, where neglected bacterial zoonotic pathogens, e.g. Leptospira, Coxiella and Brucella, account for 11 times more febrile hospital admissions than malaria (Livestock, Livelihoods and Health).
Her previous projects include "popular geographical imaginations and knowledges" – an examination of "how the media construct particular imagined world geographies for their audience at the same time as generating a sense of national identification and purpose for them"; the role of public art in cities; and gender and indigenous knowledges in Wadi Allaqi in Upper Egypt – an investigation into the ways in which indigenous environmental knowedges are constructed and mediated, and subsequently employed, by local people living in difficult, semi-arid environments to manage the natural resource base for everyday life.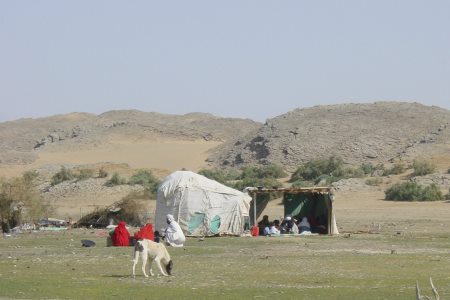 The RGS's two Royal Medals have been awarded to Bob Geldof KBE and Professor Michael Storper. They are part of a series of awards that recognise extraordinary achievement in geographical research, fieldwork and teaching, photography and public engagement.
The Royal Medals, of equal standing, have been approved by Her Majesty the Queen, and are among the highest honours of their kind in the world. They have been presented since the 1830s and past recipients include David Livingstone, Professor Diana Liverman and Sir David Attenborough.
Michael Storper, Professor of Economic Geography at the London School of Economics and Political Science, is awarded this year's Founder's Medal for scholarship and leadership in human and economic geography. His research work focuses on contemporary forces of globalisation, technological development, and industrial change.
Bob Geldof KBE receives this year's Patron's Medal for raising global public awareness and challenging the causes of inequality in Africa.
---