See the oldest comic, a Lichtenstein & Warhols
The oldest comic book goes on public display in a major comic exhibition opening at the Hunterian Art Gallery in Glasgow from 18 march.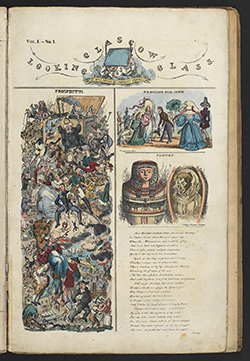 The Comic Invention exhibition will feature the little known Glasgow Looking Glass, first published in 1825 and pre-dating Punch by 16 years. The Glasgow Looking Glass establishes Scotland as the birthplace of comics.
Other major attractions at the exhibition: originals by Roy Lichtenstein with his iconic In the Car; Andy Warhol's Campbell's Soup and Jacqueline Kennedy II; work by artist Sha Nazir; oil on canvas by Rembrandt; specially created sculpture by Turner Prize winner Martin Boyce; artworks by Picasso; Rauschenberg; Max Ernst and David Hockney.
Alongside the Looking Glass will be displayed America's first comic, The Adventures of Obadiah Oldbuck (1842), of which only 12 copies are known.
‌Another star attraction will be an exclusive collection of 20 artistic works by Glasgow-based international artist Frank Quitely of DC Comics fame, the most in-demand graphic artist in the industry today. Featuring his original artwork for Batman, New X Men and Superman.
This will be the first major public display of Frank Quitely's work.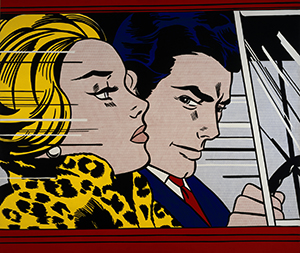 Professor Laurence Grove, lead academic for the Comic Invention exhibition and an expert in the history of comics, said:
"This is a unique exhibition. For the first time comics are being put on an equal footing alongside major artworks by the likes of Rembrandt and Warhol, and that is where they belong. They are works of art in their own right."
The Comic Invention will run from 18 March - 17 July at the Hunterian Art Gallery.
Read more at Inside the pages of the oldest comic in the world by Professor Laurence Grove
---
First published: 15 March 2016