The Kelvin Ensemble 25th Anniversary Concert
The University of Glasgow's student run symphony orchestra, the Kelvin Ensemble, will be celebrating their 25th anniversary this March and are holding an anniversary concert to celebrate.
The concert will open with Haydn's Symphony No. 44, in homage to the inaugural concert in November 1991. Following this the full orchestra will then perform the famous Tchaikovsky's Romeo and Juliet Fantasy Overture and finish with Bernstein's West Side Story Symphonic Dances.
Time: 7:30 pm on Saturday 19 March 2016
Venue: Bute Hall
Tickets: £10 or £5 concession
Tickets will be available for purchase on the door or pre book at The Kelvin Ensemble
The Ensemble will be conducted by Christopher Gray.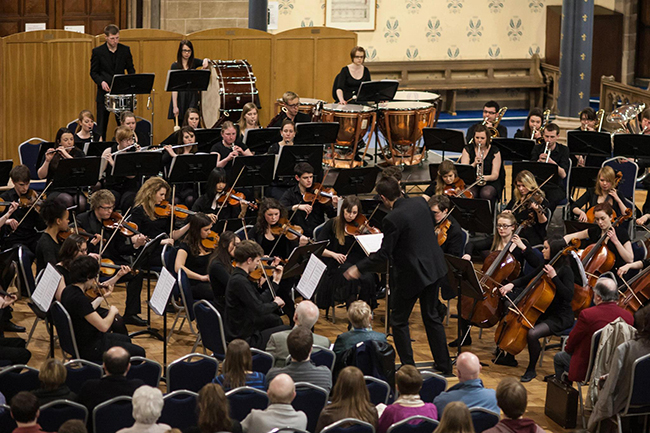 ‌
---
First published: 11 March 2016