News round-up
Electronic Lab Notebooks - a workshop
Electronic Lab Notebooks (ELNs) can be a useful tool in a research lab for keeping track of experiments, thoughts and data and for improving and streamlining research data management processes. Many of the ELN systems available have a high set-up cost and are primarily designed for use in an industrial research setting. However, some ELNs can and are being used in an academic research environment.
During this event, you will hear about RSpace (http://www.researchspace.com/), an ELN designed for use in academic institutions. Afterwards, there will be an evaluation of RSpace from a research group who have been using it in their work. There will also presentations from other researchers on how they use project management software (Basecamp https://basecamp.com/) and standard e-notebook software (OneNote) to document their research.
Lunch will be provided after the event for anyone who wants to stay and discuss the topics raised further.

When: Wednesday, March 16, 2016 from 11am to 1:30pm
Where: Level 5 Sir Alwyn Williams Building, University of Glasgow, United Kingdom
You can book a place at the workshop via the eventbrite booking service.
The Kelvin Ensemble 25th Anniversary Concert
The University of Glasgow's student run symphony orchestra, the Kelvin Ensemble, will be celebrating their 25th anniversary this March and are holding an anniversary concert to celebrate.
The concert will open with Haydn's Symphony No. 44, in homage to the inaugural concert in November 1991. Following this the full orchestra will then perform the famous Tchaikovsky's Romeo and Juliet Fantasy Overture and finish with Bernstein's West Side Story Symphonic Dances.
Time: 7:30 pm on Saturday 19 March 2016
Venue: Bute Hall
Tickets: £10 or £5 concession
Tickets will be available for purchase on the door or pre book at The Kelvin Ensemble
The Ensemble will be conducted by Christopher Gray.
GU Big Band
18th March, 9pm, Open Mic Night in the GUU HIVE.
22nd March, 7.30pm, Speakeasy - Jazz Night in the QMU Qudos.
https://www.facebook.com/GUBigBand/
Wellcome Trust's Image Awards win for UofG academic
Dr Leandro Lemgruber Soares of the Institute of Infection, Immunity and Inflammation has been announced as one of the winners of the Wellcome Trust's Image Awards for 2016 for his image of toxoplasmosis-causing parasites.
The Awards recognise the creators of the most informative, striking and technically excellent images that communicate significant aspects of biomedical science.
Find out more at Wellcome Image Awards 2016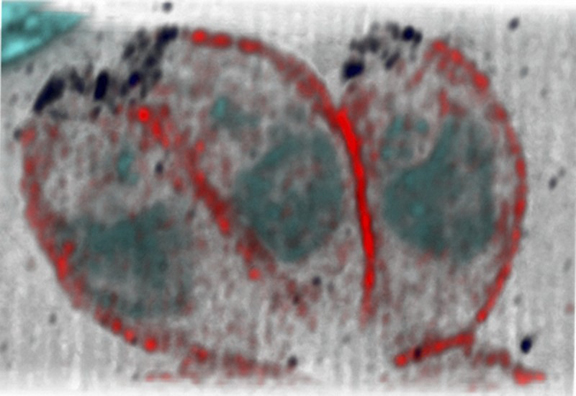 Mackintosh House Admission Charge
From 18 March 2016 there will be a charge for entry to The Mackintosh House, the Glasgow home of Scottish architect, designer and artist Charles Rennie Mackintosh.

Income generated from the charge will contribute to the costs of running The House and will allow investment in the service we provide for our visitors. Admission will still be by guided tour.
Find out more: Hunterian Mackintosh House Admission Charge
---
First published: 9 February 2016