Rwanda Laptops 'Thank You'
A huge THANK YOU for contributions from students and staff to the recent appeal for laptops, writes Dr Pat Smith, MVLS.
We took twelve recycled laptops with us when we visited in January, making a total of 46 laptops from Glasgow University now in use across the College.
The impact on the students we spoke to was significant. They reported that with learning resources more readily available, they were more motivated to learn and able to engage more effectively with their course and as a result, saw a significant improvement in their grades. This was most apparent for students with disabilities. The students also felt empowered by our interest in supporting them – one consequence of the work done by the Glasgow University charity, ARM* that we hadn't anticipated.
How can I donate a laptop?
Hand your laptop (and power supply) to the janitors in the Wolfson Medical School building reception desk, Monday to Friday 8am to 5.30pm or to University Library reception desk Monday to Sunday, 7.15am to 2am.
Our University IT colleagues will then securely wipe and re-format the hard drive.
Please check that your laptop has none of the following: hardware problems, broken screen. Poor power connections or any other disabling problem.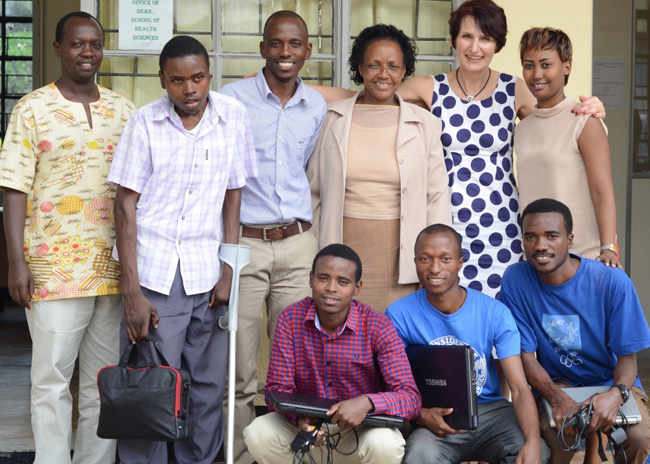 *Glasgow ARM (Advancement for Rwandan Medics) is a joint student-staff charity formed to support the work of University of Glasgow's Professor Phil Cotton, recently appointed Vice-Chancellor of the University of Rwanda. The laptop appeal is one of a number of initiatives.
Contact us at glasgow-rwanda-connection@glasgow.ac.uk
---
First published: 1 March 2016