Cleaner Canal Science nominated
Issued: Mon, 06 Jun 2016 18:48:00 BST
A schools and community engagement project supported by the University - Cleaner Canal Science - has been nominated for the Evening Times 'Streets Ahead' awards 2016. The project was developed by Glasgow Science Festival / University of Glasgow in partnership with the Scottish Waterways Trust. It was funded by Zero Waste Scotland
The project tackled flytipping and litter along Glasgow's canal network. Schoolchildren, businesses and community groups in Maryhill and Clydebank were recruited as "citizen scientists" as part of a three-month Cleaner Canals Glasgow scheme.
Funded by Zero Waste Scotland and the Scottish Waterways Trust, those taking part helped collect and analyse litter and flytipping with the help of the University of Glasgow.
They enjoyed sessions on a floating classroom barge and learned how to record and study the source and type of rubbish they found and its impact on the environment and habitats of the waterway.
Dr Deborah McNeill, director of Glasgow Science Festival, said: "By applying the same principles a biologist would use for wildlife surveys to litter surveys, we tried to tackle the issue of waste management in an exciting new way.
"It was a fantastic opportunity to engage the whole community – from local children and community groups to businesses – in hands-on, collaborative science."
"We are thrilled to get this nomination for the Streets Ahead awards."
Streets Ahead launched in 2011, in partnership with Glasgow City Council, Glasgow Housing Association, City Charitable Trust, Scottish Fire and Rescue Service and ScotRail. The awards ceremony takes place next week.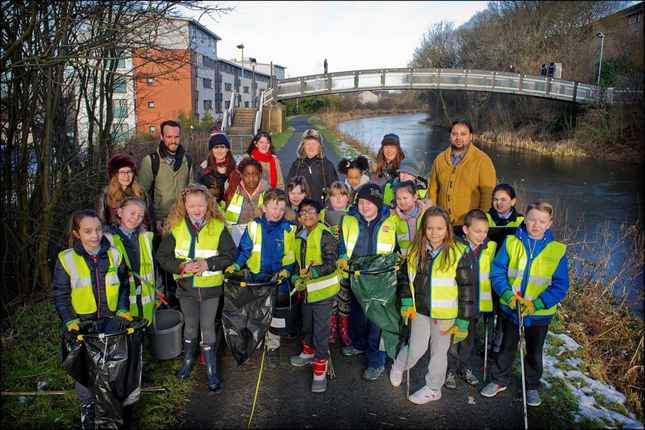 ---