New award for gravitational waves researcher
Issued: Mon, 06 Jun 2016 16:39:00 BST
A University of Glasgow postdoctoral research fellow has been awarded a major prize in his homeland of Spain in recognition of his contribution to Gravitational Waves research.
Borja Sorazu won the highly prestigious 'Aixegetxo sariak' award from his home area of Getxo in the Basque country in the category of Innovation and Scientific Culture.

Professor Sheila Rowan, Director of the University's Institute for Gravitational Research said: "I'm delighted to see this award to Borja - coming from his home country it shows how the impact and reach of the recent discovery is truly global."

This success follows on from another University of Glasgow PhD researcher, Hafizah Noor Isa, who was named 'Youth Icon' of Malaysia in May in recognition of her work on gravitational waves.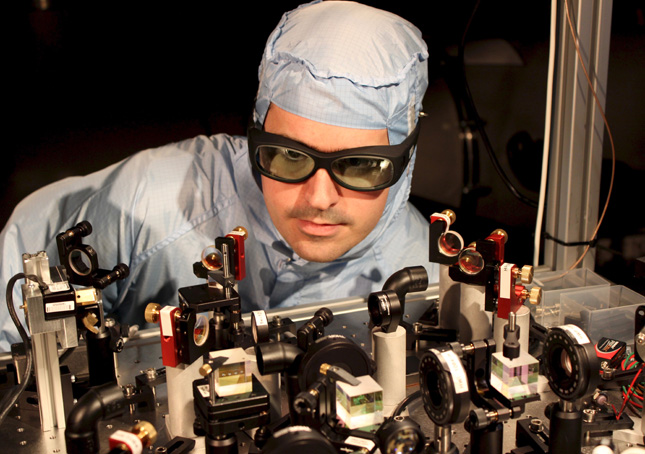 ---