Recognition Scheme for University Services staff
Published: 26 July 2016
A new recognition scheme for University Services staff will be launched next week (1 August).
A new recognition scheme for University Services staff will be launched next week (1 August).
The Recognition Reward voucher scheme has been designed to recognise and reward contributions from staff who have demonstrated one or even all of our key University of Glasgow values: Passionate, Professional and Progressive.
An online portal, operated on the University's behalf by the facilities management firm Sodexo, allows managers to send e-thank you cards and vouchers to individual members of University Services staff. Using the portal, managers will be able to select a member of their team and nominate them; the recommendation then goes to the budget-holder who can consider the request and approve, vary or decline the nomination.
Criteria for rewards could include:
Successful contribution to the delivery of a team goal
Demonstrated innovative practice
Delivery of an excellent customer experience
Successful nominees will either receive an e-card, thanking them for their contribution; or they will receive a reward based on a points system – with each point equalling £1. The points can then be transferred into vouchers which can be redeemed via the Sodexo-operated rewards site.
Any member of University Services staff can recommend a colleague for an e-thank you card. Managers alone will be able to recommend a colleague for a voucher reward.
Secretary of Court, David Newall, said: "The new Recognition Reward scheme is aimed at helping us ensure that staff who really live and breathe our University of Glasgow values of being passionate, professional and progressive get a little recognition and thanks, from time to time. That could be a 'thank you' card, or it could be a financial recognition."
The new scheme will join the UofG's existing staff offerings including the 'Inspiring Rewards' staff offers and discounts system, and the annual Excellent Service awards."
University Service budget holders under the new scheme will determine the frequency of awards within their area and will decide whether these will be processed on a continuous basis or at regular intervals, for instance quarterly.
HR's Head of Performance, Pay & Reward and the University's Secretary of Court will monitor the awards to ensure that these are made fairly, transparently and in accordance with the strategic values.
There'll be no limit to the number of recognition awards an employee can receive throughout the year.
The scheme has been trialled by HR and will be rolled out from next week for University Services staff. Professional support staff within the Colleges are expected to join the scheme a little later.
Visit the Recognition Rewards web page on the HR site which links to the Sodexo portal. Next week University Services staff will get an email with log-in details for the Sodexo portal.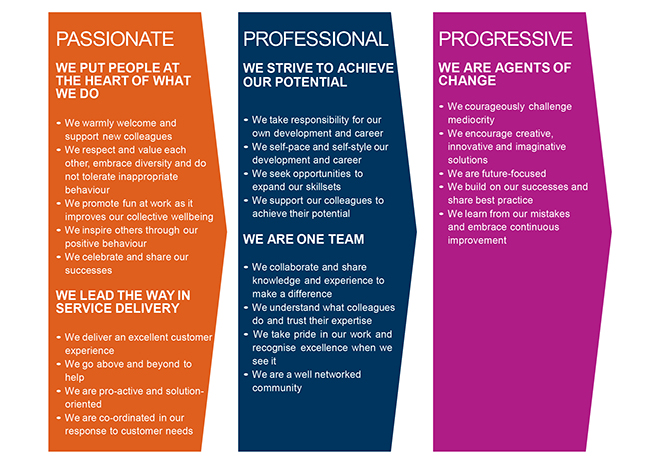 ---
First published: 26 July 2016