Carolyn Jess-Cooke wins in the Northern Writers' Awards
Issued: Tue, 19 Jul 2016 12:05:00 BST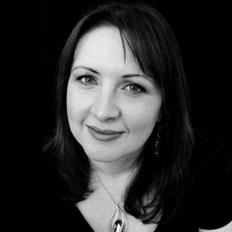 The University of Glasgow's Carolyn Jess-Cooke, School of Critical Studies, has won the Fiction Category of this year's Northern Writers' Awards. Her recognition came for the short story 'Septembers'.
The awards are held annually by New Writing North to recognise writing talent in the North of England.
Carolyn told Campus e-News: "I'm really over the moon to have received this award. I was tentative about the short story form and whether or not I was up to the task. I submitted one of the few short stories that I've ever written and this award and the judges' remarks have encouraged me to develop a collection of them."
Judge Euan Thorneycroft said of 'Septembers': "This was actually the first entry that I read, and that can sometimes be a bit of curse for an author...but when I first read this, I knew it was going to be certainly up there as one of the best works in the field. This is an excellent story."
Carolyn's 2014 poetry collection "Boom!" was published by Seren.
Read more on the New Writing North website.
---