Professor Keith Vickerman 1933 - 2016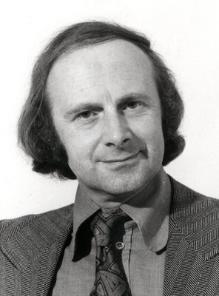 The death has been announced of Professor Keith Vickerman, Regius Professor of Zoology at the University of Glasgow from 1984 to 1998.
Keith Vickerman was an acclaimed zoologist who was first to demonstrate the existence of variable surface antigen types in metacyclic trypanosomes.
Professor Vickerman was an Honorary Professor in the Division of Environmental and Evolutionary Biology. He was titular Professor of Zoology from 1974 until his appointment to the John Graham Kerr Chair of Zoology in 1979, and he was Regius Professor of Zoology from 1984 to 1998.
He became a Fellow the Royal Society of Edinburgh in 1970, the Royal Society in 1984 and of the United Kingdom Academy of Medical Sciences in 1998.
You can read more about Professor Vickerman's research and achievements on the University's World Changing web pages. We hope to bring you a more comprehensive tribute to Professor Vickerman in next week's edition of Campus e-News.
---
First published: 1 July 2016