New Sport Director
Euan Smith has been appointed as the University's new Director of Sport.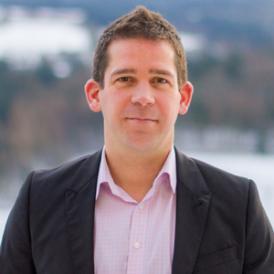 The news was announced by Director of Student Services, Christine Lowther, who said: "There was considerable interest in the post and the standard of applications was exceptionally high.
"Euan's credentials and breadth of experience are ideally suited to the requirements of the role and we are delighted to appoint to him to the post. Euan will take up this post with immediate effect"
Euan has worked in University Sport for a number of years holding a variety of roles including Service Development Teacher, Head of Service Development, Assistant Director and more recently Acting Director since January 2015.
Euan said: 'I am delighted to have been appointed Director of Sport and to have the opportunity to lead the Service at such an exciting time. Our recent focus has been on delivering a world class extension to facilities at the University for students, staff and wider University community to engage in sport and physical activity. Working with our own excellent staff, GUSA and others across the University to capitalise on the new facilities, continuing to enhance the range of opportunities available and maximising the impact of University Sport is a hugely exciting opportunity."
Visit the University Sport web pages.
---
First published: 19 January 2016