UofG Sporting Ambassadors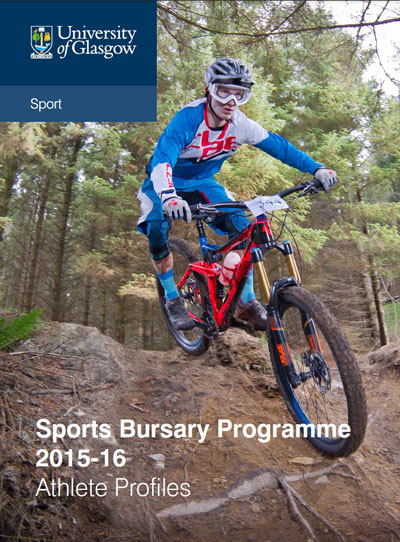 Each academic year Glasgow University Sport selects a number of talented athletes for support through the Sports Bursary programme. These athletes act as ambassadors for the University in National and International competitions.
Students benefit from complimentary access to the now world-class University Sports facilities, some financial support and a commitment from the University to allow flexible study where approporiate so that academia and sporting carrers can progress simultaeously.
Atheletes who have previously benefited from the scheme include World Curling Champion Claire Hamilton and Lauren Gray, London 2012 GB Hockey star Emily McGuire,as well as Olympic Gold & Silver medalist and 6-time World Champion Katherine Grainger.
In partnership with Residential Servcices, Glasgow University Sport has selected 5 student athletes who will this year benefit from reduced accomodation fees and who will also act as ambassadors to promote University accomodation:
Adam Nicol
Sandy Wilson
Annabel Simpson
Graham Malley
Elizabeth Priddle
You can read more on some of our fantastic Sports Bursars in the just-published Athlete Profiles.
Sporting Bursary Profiles 2016
Supporting the Programme
If you would like to support the Sports Bursary Programme please contact the Development and Alumni Office Kate.Richardson@Glasgow.ac.uk or visit:
www.alumni.glasgow.ac.uk/netcommunity/SportsBursaryFund1
Further Information
Please contact Calum.Hill@Glasgow.ac.uk for further information or visit www.glasgow.ac.uk/services/sport/support/scholarships
---
First published: 10 January 2016