Scottish Crucible leadership programme
Issued: Tue, 16 Feb 2016 09:38:00 GMT
Applications are now open for the Scottish Crucible leadership programme 2016. Apply before 7 March 2016.
The programme aims to help you develop skills, knowledge and connections to put your research into a wider context and enhance your innovative capacity through a series of interactive workshops.
Scottish Crucible has been widely praised for its innovative and collaborative approach to research & KE skills development.
For more information on the programme visit Scottish Crucible

Applications are invited from senior Postdoctoral Fellows, Academic Fellows, Lecturers in their first academic posts.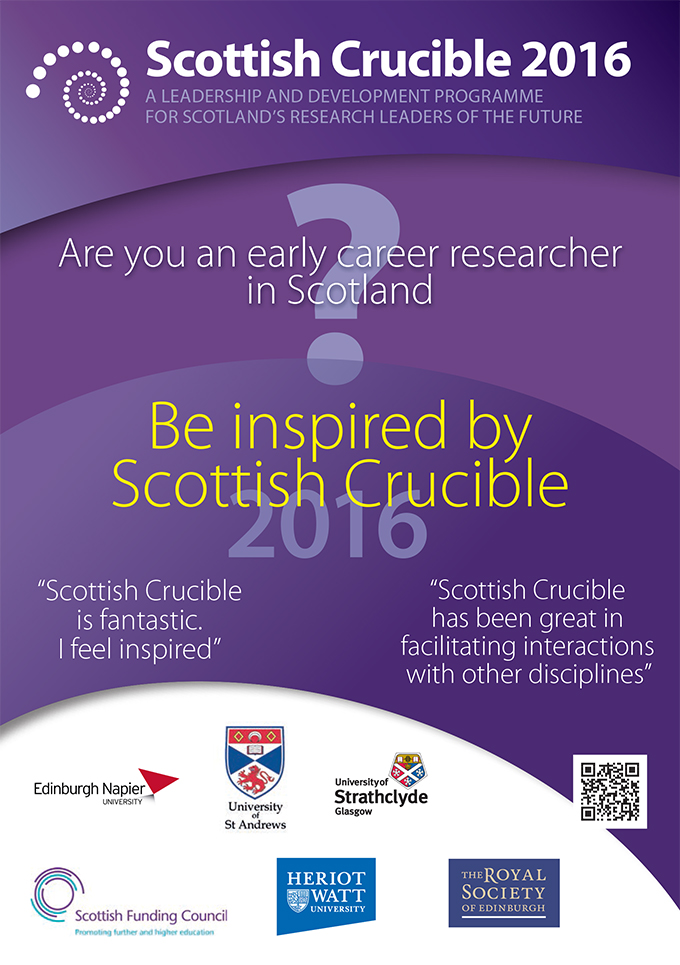 ‌‌
‌
---