€4.92M grant for international back pain project
Issued: Tue, 02 Feb 2016 06:11:00 GMT
An international team of researchers, including Dr Barbara Nicholl and Professor Frances Mair from the Institute of Health & Wellbeing, have secured a grant worth 4.92 Million Euros, to develop a digital support system for the self-management of low back pain.
This five year project aims to develop a support system- selfBACK- for people living with low back pain.
The recent global burden of disease study showed that low back pain (LBP) is the most significant contributor to disability in Europe.
selfBACK will be a system to facilitate, improve and reinforce self-management of non-specific low back pain.
The system will be designed to assist patients in deciding the appropriate actions to manage their own low back pain. The advice will be tailored to each patient and available through a smart phone app.
The project will also evaluate the effectiveness of selfBACK and the team will determine whether individuals who use selfBACK have a 20% reduction in pain-related disability after nine months compared to individuals receiving treatment as usual.
The project is composed of seven partners evenly balanced between the medical field and technical innovation development: The University of Glasgow, Norwegian University of Science and Technology (Trondheim), Robert Gordon University (Aberdeen), Kiolis (Paris), National Research Centre for the Working Environment (Copenhagen), Health Leads (Netherlands) and The University of Southern Denmark (Odense).
The project is funded by European Union Horizon 2020. To find out more visit SelfBACK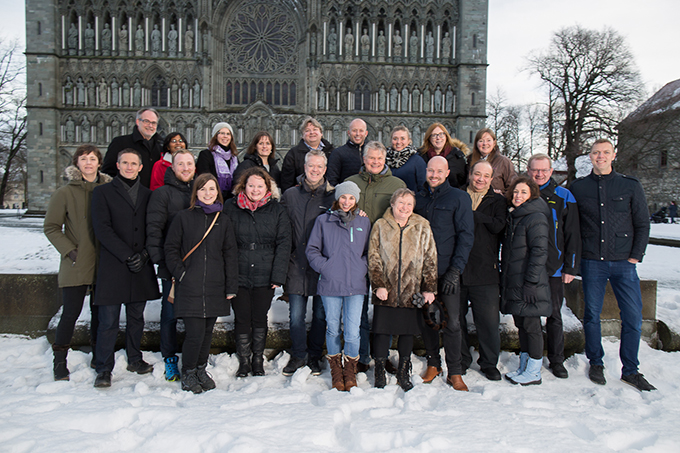 ---