Lucky 10 live it up
Ten lucky students dined in style last Friday night in the Turnbull Room, served in sumptuous fashion by the UofG's Hospitality Services.
One of the ten, Lee Maclauchlan, won a prize draw after taking part in a University students survey, which sought opinions about a wide range of topics, including learning and teaching, accommodation, IT services, student services, the SRC, and the library.
The prize was a dinner for Lee and nine of her friends. Lee is going to Canada to study at the start of September so the prize dinner provided an opportunity to have time with friends and family before she departs.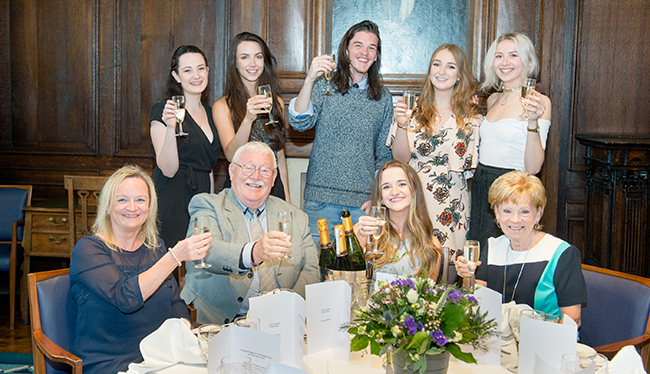 The Prizewinner's Menu
Roasted pepper and vine tomato soup with basil creme fraiche
*
Maize fed chicken supreme wrapped in pancetta and sage. Served with tomato and red wine jus and seasonal vegetables
*
Baked Italian meringue with vanilla cream, fresh berries, fudge pieces and butterscotch drizzle
*
Coffee and mints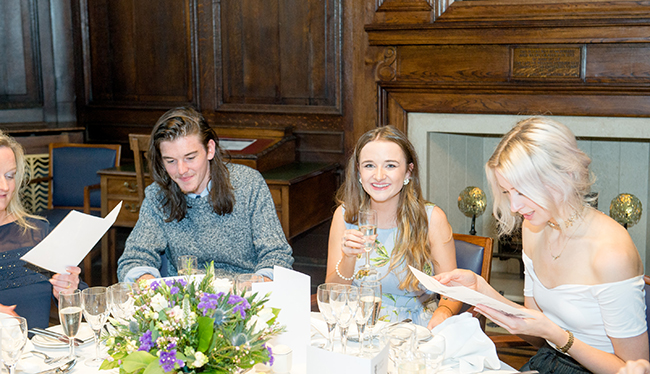 ---
First published: 20 August 2016