Changes to accessing Agresso
Issued: Mon, 18 Apr 2016 14:44:00 BST
From Monday 18 April - you will log into Agresso using your GUID details. Your GUID are the details that you use to access University of Glasgow IT systems.
See below screenshot with an example of the new login screen: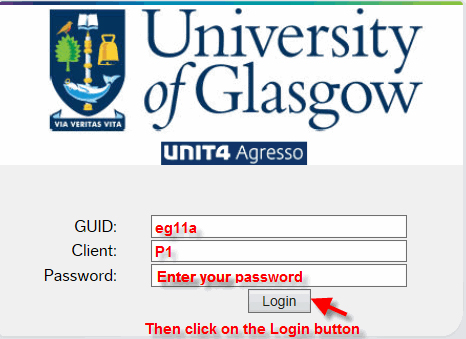 Passwords
If you need to update your GUID password please, visit the MyGlasgow log-in page, then select the "Change your password" link.
• The University will never ask you to disclose your password, especially not via email. We will never send you an email asking you to click a link and enter your password.
•If you are ever unsure whether it's safe to enter your password, please contact the IT Helpdesk (ithelpdesk@glasgow.ac.uk)
The Agresso Support Team
---