Business School raises hundreds for foodbanks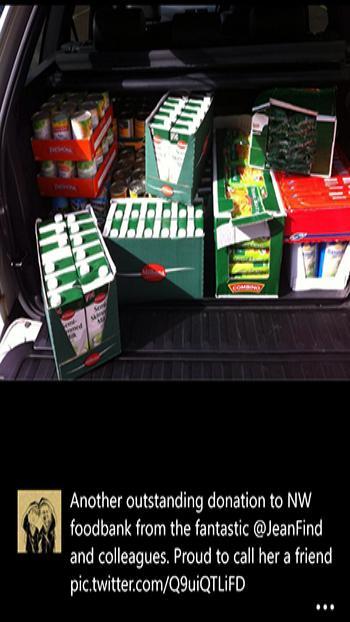 Staff at the Adam Smith Business School have donated hundreds of pounds to food banks in Glasgow.
Jeanette Findlay, Senior Lecturer in Economics, organised three collections which went to help people using Glasgow North West Foodbank, Glasgow North East Foodbank and most recently Hillington Foodbank.
Hillington Foodbank feeds 80 families a week however last week stocks were running very low. Within 24 hours the Adam Smith Business School along with Strathclyde Business School raised £500 to replenish their stocks.
Jeanette then used the money to buy food based on a list of essential items created by the foodbank.
Jeanette said: "This was a local initiative by staff at the ASBS and we were able to liaise with the foodbank each time to make sure we were buying the things that they needed.
"This is very important for them as sometimes they have a lot of the more obvious items and not enough of other necessities such as toiletries and nappies.
"This was a very easy thing to do and if other groups of staff in other Schools and Colleges in the University want to do the same then I would be happy to pass on any tips to make that work for them.
"Regular donations that the foodbanks can depend on are very helpful to them and I hope that we will make ours more regular for as long as they are needed.
"We are living in a city where there are extremes of poverty; indeed many of us are engaged in studying that poverty and challenging its causes. It is incumbent on those of us who can afford to do so, to reach out to our fellow citizens who are in real need."
---
First published: 7 September 2015