Social Storm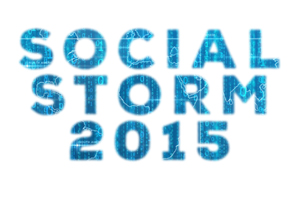 Are you passionate about building a better society? Do you want to use your skills and ideas to find solutions to problems?
We're looking for people who believe they can make a difference to society, from any background or degree discipline, to join a unique 24 hour hackathon!
Social Storm is taking place on 20-21st November 2015, bringing together university students from across the world to work on sustainable solutions to our global social issues.
You will be working in teams made up of students from other universities, to find a sustainable solution to a real life problem, and submitting a video pitch to a team of judges. Teams work on this task over 24 hours using virtual communication tools. Illustrating, how technology is bringing the world closer together and how everyone can play a role in helping communities around the world.
Last year Social Storm brought together over 100 students from 8 universities across America, Canada, UK, China and UEA, to look for solutions to help meet a UN Millennial Development Goal – Access to Primary Education. Social Storm 2015 will be joining together more universities, setting more challenges and bringing together over 200 young people.
To be a part of this unique event get in contact with Marion Anderson, Enterprise Manager at the University of Glasgow email: marion.anderson@glasgow.ac.uk.
Find out more at www.globalsocialstorm.org or join in the conversation at @socialstormhack #Socialstorm15
---
First published: 13 October 2015