FullStop to harassment
Please support the University's FullStop campaign against bullying and harassment.
Last week's campaign launch brought us a wave of support by email and on social media, including this feedback from a member of the student community:
"I saw your post about the Full Stop Campaign and I just wanted to say that it warms my heart to see a university care so much about the well being of its students. I feel really confident that I made the right choice about applying to the University of Glasgow. Thank you!"
This week's theme: Exclusion. Check out: www.glasgow.ac.uk/fullstop #UofGFullStop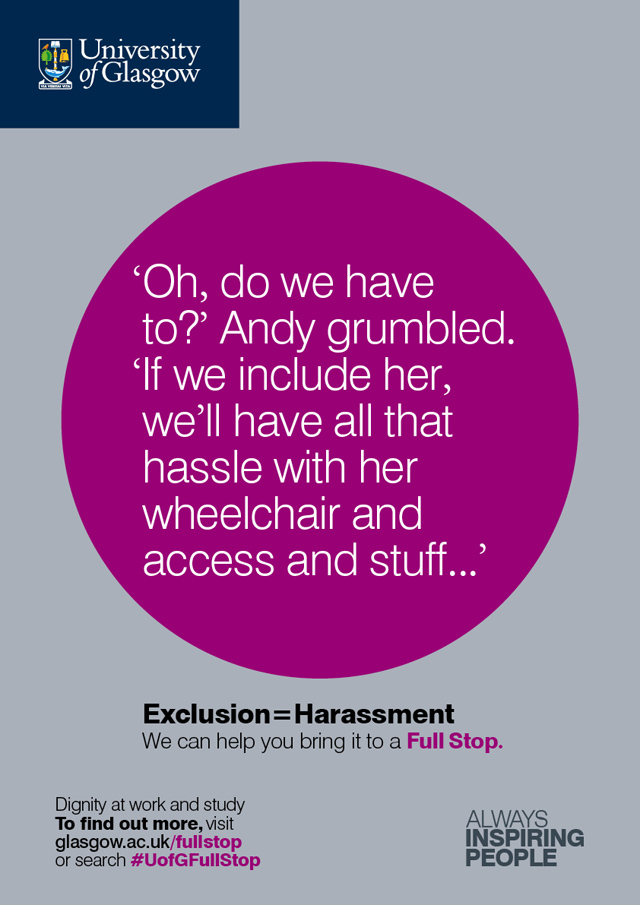 ---
First published: 13 October 2015