UofG appoints new Convener of Court
Published: 13 October 2015
The University has appointed Elizabeth Passey as new Convener of Court.
The University of Glasgow has appointed a new Convener of Court.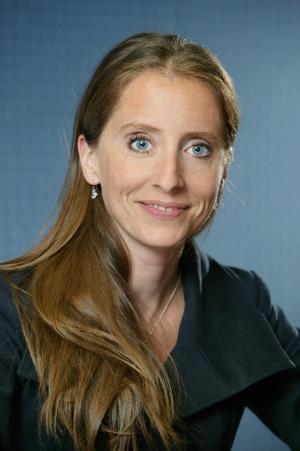 Elizabeth Passey was confirmed in the appointment by Court when it met on Wednesday 7 October 2015, and will formally take up her position as Convener from 1 August 2016.
This will be for a four year period, with an option of reappointment, at Court's discretion, for a second term of office.

Elizabeth Passey is a distinguished alumna of the University of Glasgow, having graduated in 1994 with MA Joint Honours, First Class, in History & Management.
During her studies she spent a year at Queen's University Canada as a Carnegie Exchange Scholar.
She has 21 years' experience in the financial services sector, including leading a global equities business for a major investment bank, and has a practical understanding of higher education governance as a member of Court and Audit Committee at the University of Greenwich.

She is currently non-executive director of VPC Specialty Lending Investments Plc; a member of the UK Board, The Big Lottery Fund; Senior Adviser, J Stern Co; Vice-President and Member of Council, The Zoological Society of London; Chairman of the Board, The Wye and Usk Foundation and is a member of the Steering Group and Higher Education Co-Chair, The 30% Club.

Among several achievements and interests, Elizabeth Passey has been a member of the Institute of Directors and of the University Women's Club.
She was elected to the Freedom of the Goldsmiths' Company and of the City of London in 2014, and was named as one of the 100 Women to Watch in the 2015 Cranfield University School of Management Female FTSE Board Report.

Commenting on her appointment, Professor Anton Muscatelli, Principal and Vice-Chancellor of the University of Glasgow said, "This is a highly significant appointment for the University and we all look forward very much to working closely with Elizabeth when she takes up her position in August 2016. We are delighted to welcome such a talented and committed individual as Convener of Court."

Elizabeth Passey said, "It is a great honour to serve such a vibrant and prestigious University in the position of Convener of Court. As a graduate of the University of Glasgow I am proud and excited at the opportunity, and look forward to working with colleagues, students and other University associates in furthering the University's objectives."
---
First published: 13 October 2015