Graduate wins KickStart Digital Entrepreneur Award
University of Glasgow graduate Suzanne Mitschke has won the KickStart Digital Entrepreneur Award at this year's Converge Challenge.
She scooped the award for her business, MindMate, a fun and interactive app developed to ease life for those with dementia.
MindMate has been designed and optimised specifically for elderly people and is based around world leading university research and consultation by Glasgow University's Geriatric Medicine department.
The Converge Challenge celebrates Scotland's new 'pioneering pool' of innovators and winners receive support, mentoring and a training package.
Suzanne picked up the award at an awards dinner held on 29 September.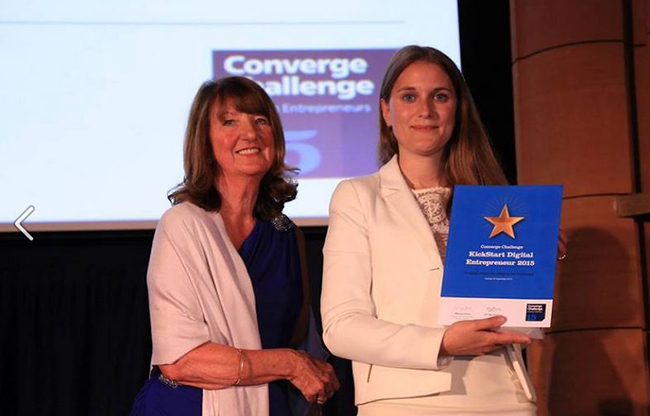 ---
First published: 5 October 2015