Computing Science lecturers in BBC documentary
Senior Lecturers in Computing Science at the University of Glasgow Dr David Manlove and Dr Patrick Prosser featured in a documentary shown on BBC4 last month.
'The Secret Rules of Modern Living: Algorithms' aimed to demystify the hidden world of algorithms, revealing where these 2,000-year-old problem solvers came from, how they work and what they have achieved.
Presenter Marcus du Sautoy spoke to David and Patrick on the subject of algorithms.
Watch the documentary by visiting BBC iPlayer.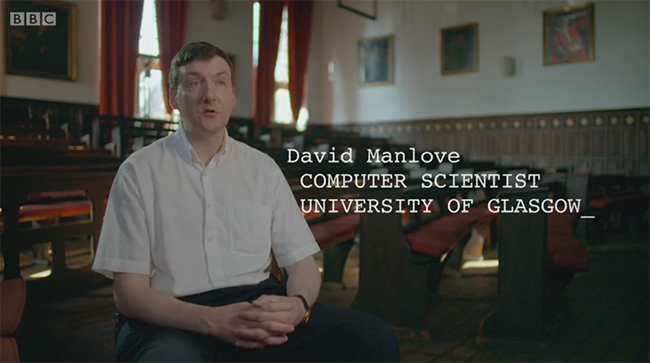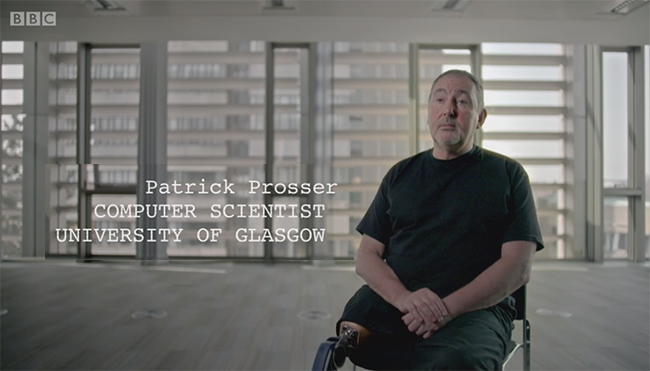 ---
First published: 5 October 2015