PhD researcher comments on Baltimore riots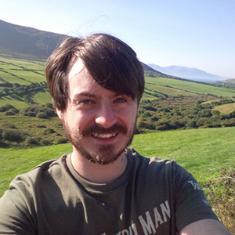 The Baltimore riots made headlines around the world last week and one of the University's PhD researchers was able to offer expert comment to the media.
Nicholas Sharrer, a native of Baltimore, was interviewed on BBC Radio Scotland's "Good Morning Scotland" programme about the riots, commenting in particular on Baltimore's legacy of institutionalized housing segregation and the health impact of lead-poisoning in paint in sub-standard housing.
He also had an article printed in The Conversation which caught the attention of The Atlantic, a commentary magazine based in Washington D.C., and has earned him a commission to write an article. His article for The Conversation was subsequently reproduced on the Mashable website.
Nicholas is a final year PhD student in the Economic and Social History Department. He came to Glasgow in 2010 on a Saltire Scholarship to do an MLitt in medical history. He was then awarded a Lord Kelvin/Adam Smith scholarship for four years.
"I chose to come to Glasgow because of its long history with social housing - which I knew I wanted to study," he said.
His thesis is on "The Impact of Social Housing on Health: Glasgow and Baltimore, 1940-1980".
---
First published: 1 May 2015