First General Election Hustings held at UofG
The Politics Society scored a major success in securing the first General Election Hustings involving four Scottish party leaders at the QMU on Thursday 12 March.
In a packed hall of more than 300 students the SNP leader and First Minister Nicola Sturgeon, Labour's Jim Murphy, Ruth Davidson of the Scottish Conservatives and Willie Rennie from the Scottish Liberal Democrats debated some of the key issues ahead of the what is likely to be one of the closest electoral contests for decades.
The event was chaired by Colin Mackay, political editor of Radio Clyde, and was live tweeted by the university's communications team using the hashtag #GUPSDebate15.
Questions from students to the panel covered a wide range of topics, including:
Austerity
The use of zero-hours contracts
What home rule for Scotland actually means
The best coalition options in the event of a hung parliament
The renewal of Trident a
Whether or not there should be a second referendum on Scottish independence.
The final question, on whether the politicians had ever taken drugs, was perhaps the most enlightening of all. Nicola Sturgeon, Ruth Davidson and Willie Rennie all confirmed they had. Jim Murphy said, coyly, that he 'couldn't remember'.
Political editor Colin Mackay called the event 'highly significant', adding 'this was the first time the four Scottish party leaders have debated together since Nicola Sturgeon and Jim Murphy became leaders of their respective parties.
It is hugely to the credit of the politics society at the University of Glasgow that they secured an exclusive to host the hustings. It was brilliantly run. And if the passion and fire of tonight's debate are anything to go by the next 8 weeks will be electric.'
The next time all four leaders will appear together will be a live television debate on STV on Tuesday 7 April.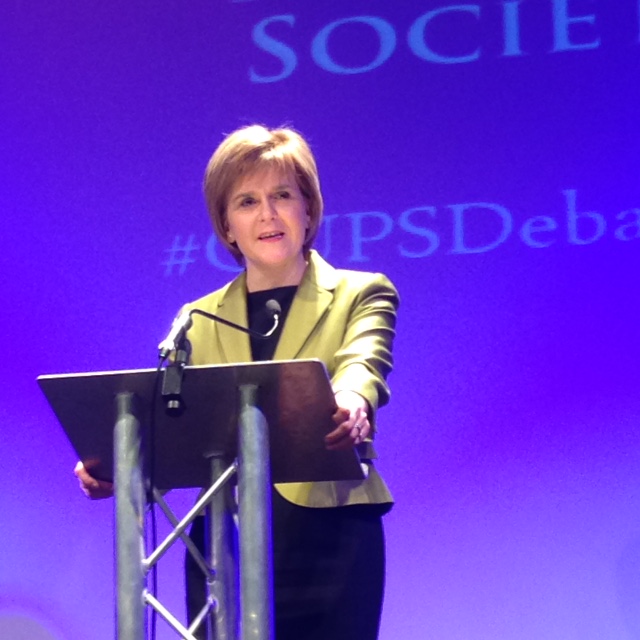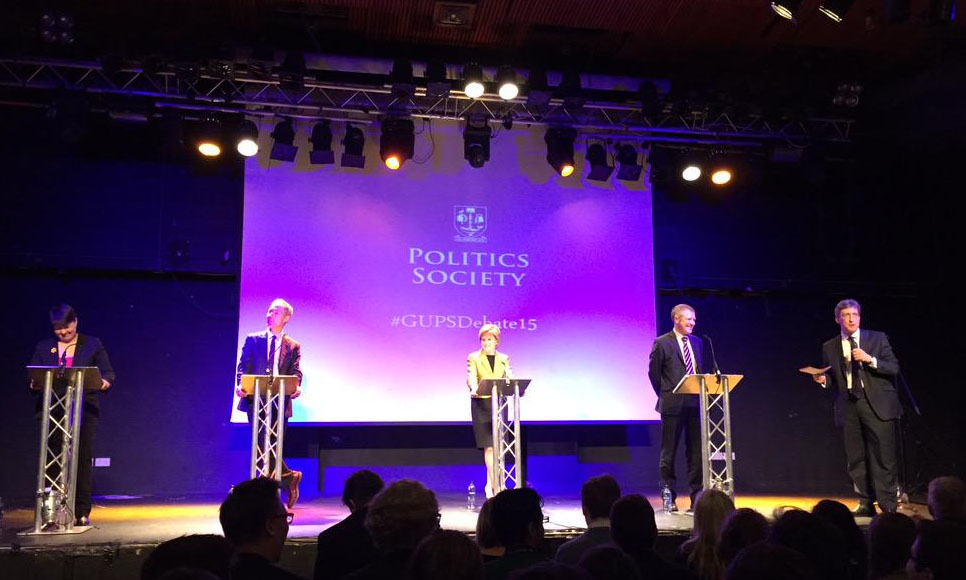 ---
First published: 13 March 2015