Cathal Ó Dochartaigh (1942-2015)
Published: 4 March 2015
A tribute to Cathal Ó Dochartaigh, who has died at the age of 72: Emeritus Professor of Celtic at the University of Glasgow.
Cathal Ó Dochartaigh, who has died at the age of 72, was emeritus Professor of Celtic at the University of Glasgow. Cathair Niall Ó Dochartaigh, known to friends and colleagues as Cathal, was born in Derry on 4 December 1942. At the age of 3 his family moved to Belfast, where Cathal attended St Joseph's Public Elementary School and St Malachy's College before entering Queen's University Belfast, studying under the famous Swiss linguist, Professor Heinrich Wagner, and graduating with a BA in Celtic Studies in 1965. During his degree he learned Scottish Gaelic and Welsh, spending four months in South Uist, Barra and Eriskay, where he collected folklore and dialect material, and several months in Aberystwyth. He gained qualifications in General Linguistics (1966) and Phonetics (1967) at the University of Edinburgh and was employed there as Assistant Lecturer with the Linguistic Survey of Scotland (1966-69). In 1972 he completed a postgraduate MA thesis at Queen's on the phonology of Ros Guill Irish.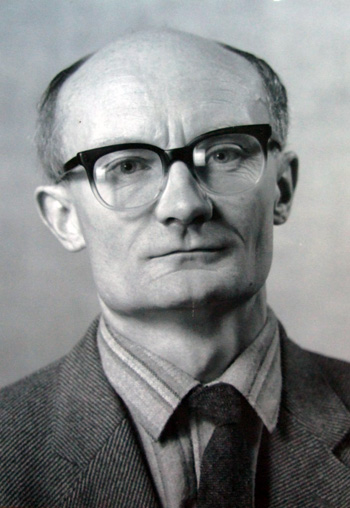 Cathal met his wife Jane (née Sykes) in 1969 in Edinburgh University Library where she then worked. The intermediary was Sean Phillips, later to be librarian at UCD. Sean and Cathal had been friends since their teens, learning Irish in the Donegal Gaeltacht and later as students at Queen's. Jane and Cathal married on 6 September 1971.
In 1969 Cathal was appointed to a lectureship in Celtic in the University of Aberdeen, where he worked with Donald MacAulay and Colm Ó Baoill. The family lived in the Esslemont Station House, near Ellon, in 1974, to what was to become a memorable homestead, growing vegetables and keeping hens, geese and ducks. Ten years later he was awarded a PhD by the University of Aberdeen on the basis of his doctoral thesis on 'Dialect Differentiation in the Irish of Ulster'.
Monumental achievements
In 1982 Cathal become Director of The Linguistics Institute of Ireland in Dublin, moving to Bangor, North Wales, in 1984 as a freelance academic computer and Celtic languages consultant. He worked on a Welsh language spellchecker and a computerised dictionary at the University of North Wales, and was involved in producing a digitised version of Ó Dónaill's Irish-English dictionary.
His expertise led to Cathal being appointed in 1988 to digitise and bring to publication the phonetic materials collected as part of the Linguistic Survey of Scotland at the University of Edinburgh. Five volumes under the title Survey of the Gaelic Dialects of Scotland were duly published (1994-97), representing one of the monumental achievements in Celtic linguistics in the twentieth century.
Cathal contributed to a variety of areas in Celtic Studies. He provided the earliest empirical cross-sectional study of intergenerational sound change in Irish in his analysis of Rann na Feirste speakers, marking him as one of the pioneers of Irish sociolinguistics. One of the hallmarks of Cathal's work was his theoretical approach to the Gaelic languages, culminating in his impressive, Dialects of Ulster Irish (1987), based on his PhD thesis and representing the first major quantitative study of Gaelic dialects.
Cathal was appointed to the Chair of Celtic at the University of Glasgow in 1996, a position he occupied until his early retirement in 2004. During his tenureship he laid the foundation stones for today's highly successful department of Celtic and Gaelic.
Deep thinker
Cathal was an academic and deep thinker whose voracious mind delighted in culture, sociology and politics as well as language and literature. He was fluent in Irish and Welsh, and also learnt some French, German, Swedish, Portuguese and Russian. He had an HNC in Electrical and Electronic Engineering which enabled him to rewire his own house safely; an Open University qualification in Maths and Computing; a qualification in Navigation and a part share in a 30-foot boat in Bangor. He even became a 'tattie roguer' working in the potato fields of Aberdeenshire in the 1970s.
Cathal could be unconventional and irreverent yet he was also full of mischievous fun. Once people got to know him, Cathal earned the lifelong trust and loyalty of colleagues and students alike. There wasn't a hierarchical bone in his body; he treated everyone the same. He was kind and generous to his family and friends, and especially supportive of students and early career academics.
In 2002, Cathal began to show signs of what was diagnosed in 2005 as dementia. Jane cared for him for over two years until he became too ill and he moved to Ashgill Care Home, Glasgow, where staff looked after him lovingly and treated him with the dignity he deserved. This cruel disease cut him off from family and friends, robbing him of the faculties of speech and laughter, although occasionally a chuckle and smile would break forth unexpectedly when something amusing caught his attention. He retained his penetrating blue smiling eyes almost to the end. He died peacefully on 14 February. He is survived by his wife, Jane, his daughter and sons, Brighid, Domhnall and Ruairí, and his grandchildren Evan and Lucy. Irrespective of his many esteemed achievements, what mattered most to him was his loving family of which he was immensely proud. Suaimhneas síoraí go raibh aige.
Cathal Ó Dochartaigh, Gaelic linguist, born 4 December 1942; died 14 February 2015.
Professor Roibeard Ó Maolalaigh
Professor Thomas Owen Clancy
Dr Sheila Kidd
Celtic & Gaelic University of Glasgow
---
First published: 4 March 2015