Andrea Glass appointed as charity trustee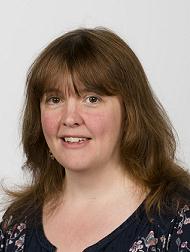 Andrea Glass, Depute Director of the Training and Employment Research Unit (TERU) in the Adam Smith Business School, has been appointed as a Trustee of Simon Community Scotland, an organisation that works to combat the causes and effects of homelessness.
Simon Community Scotland became a nationwide charity in February 2015 after almost 50 years of working alongside people who encounter homelessness in and around Glasgow. The organisation already supports more than 2,300 people every year and is working to reach more people across Scotland.
TERU is a multi-disciplinary centre for applied economic and social research that addresses the challenges and opportunities facing today's economy and society.
The majority of Andrea's work has focused on the evaluation of public policy design and delivery, relating to the development of jobless individuals and the regeneration of their neighbourhoods, directly informing and influencing policy at the Scottish and UK level.
Andrea said: "I am absolutely delighted to have taken up a role as a Trustee of Simon Community Scotland. This provides a great opportunity to use my research skills, expertise and experience of collaborative working to directly to impact on problems affecting the wider community".
---
First published: 29 May 2015