Quantum Technology Fellowship for Professor Paul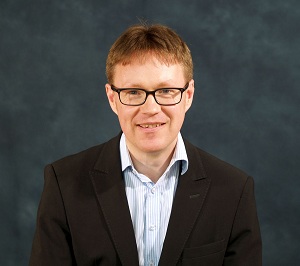 Professor Douglas Paul, Director of James Watt Nanofabrication Centre, has received funding worth more than £1.5 million from the Engineering and Physical Sciences Research Council (EPSRC).
The funding supports researchers working in the field of quantum technology.
The five-year fellowship will allow Professor Paul to transition away from full-time leadership of the University's James Watt Nanofabrication Centre and dedicate more time to working for the benefit of the UK's quantum technology industries.
Professor Paul said: "I'm pleased and proud to have received the Quantum Technology Fellowship from EPSRC as part of the £270m in funding the UK government has allocated for the development of the field.
"The key to ensuring quantum technology's seamless integration into industry is to focus on the immense benefits which it can bring to a wide range of industries, allowing the creation of faster, cheaper and more powerful components. The University of Glasgow's leadership of QuantIC and close relationship with the other UK quantum technology hubs puts us in the ideal position to foster closer and more productive relationships between academia and industry for the benefit of the UK economy.
"I'm looking forward to the opportunities this fellowship will create in this very exciting area of research and development."
---
First published: 13 July 2015