Mad Molars ready for the off
The University of Glasgow's 'Mad Molars' will shortly he heading off for their historic 'Monte Carlo or Bust' banger rally from Saint Quentin to Monte Carlo. The rally takes place from 16-19 July 2015.
The 'Mad Molars' are:
Jeremy Bagg, Head of the Dental School
Neil Campbell, Director of Campus Services
Ronnie Ford, Transport Services Manager
The rally involves buying a car for under £300 and driving from the city of Saint Quentin to Monte Carlo via Dijon, Geneva and Turin. The team has acquired a 1977 Leyland Princess for the event and even have the backing of the engineer who designed the car back in the 1970s. The teams take part in daily challenges en route and the rally ends with an awards presentation on the final night in Nice.
The Mad Molars are raising money for Glasgow Dental School as part of an on-going appeal for £300K to develop a new Dental Technology Teaching Suite.
Donate through their JustGiving page.
Keep up with their adventures on Facebook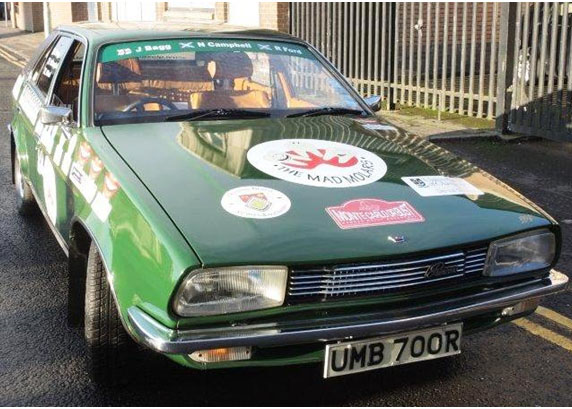 ---
First published: 13 July 2015