News and events round-up
Burns commemoration
On Friday 23 January the National memorial Service for Robert Burns takes place at St Michael's Parish Church, Dumfries. Professor Gerry Carruthers of the Centre for Robert Burns Studies will preach the Sermon at the Service which will be attended by leading members of the civic community in Dumfries and local school children.
After the Service Professor Carruthers will lay a wreath to commemorate Robert Burns and Dr Rhona Brown of the Centre for Robert Burns will lay a wreath to commemorate Jean Armour. Robert Burns and Jean Armour and 5 of their children are also buried in the churchyard.
Human Rights Protection in Global Politics: Responsibilities of States and Non-State Actors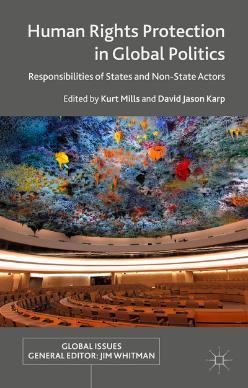 Book Launch and Panel Discussion
Wednesday 11 February 2015, 5.30pm Yudowitz Lecture Theatre, Wolfson Medical School Building, University of Glasgow
Chair: Siobhan Reardon, Amnesty International Participants: Kurt Mills, University of Glasgow David Karp, University of Sussex Mátyás Bódig, University of Aberdeen Flor González Correa, Aston University
This groundbreaking new book brings together political, legal and moral perspectives on the responsibilities of human rights protection in world politics today. In this panel discussion, the editors and some of the authors discuss their contributions and the main debates surrounding who has responsibilities to protect human rights, addressing state responsibility, the responsibility of non-state actors, including corporations, and the emerging responsibility to protect people at risk of mass atrocities.
The event will conclude with a wine reception and everyone is welcome. If you would like to attend, please register on the Eventbrite site.
More information on the book can be found on the publisher's website.
---
First published: 13 January 2015