Award success for UofG Singapore student
A student from the University of Glasgow Singapore has won the highest prize at the Sembcorp Marine Green Wave Environmental Care Competition.
Lawrence Lau Han Rong, a Mechanical Design Engineering student won the highest prize in the tertiary level of the competition and a Good Presenter Award. He received $6,200 in prize money for his project titled 'Investigations of the effects of ultrasonic on midge larvae'.
University of Glasgow Singapore students; Ngo Qi Zhi, Divakar Umesh and Jeremy Seah also picked up prizes at the competition.
The nationwide competition held by marine and offshore engineering group, Sembcorp has been running since 2003 and more than 1,000 students entered in 2014. The competition promotes environmental sustainability and seeks to aid students in turning their creative ideas into innovations for environmental improvement.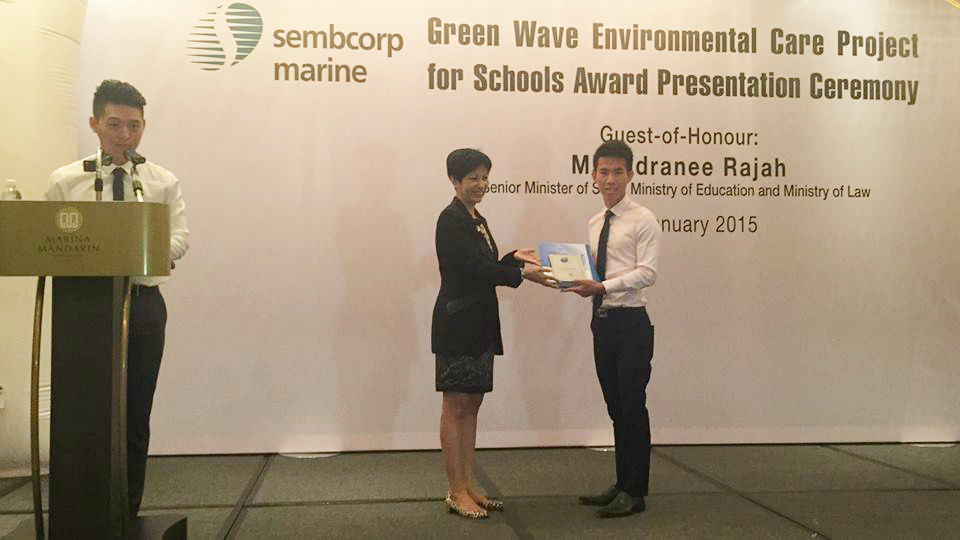 ---
First published: 2 February 2015