Could you be a RET Fellow?
Published: 31 August 2015
Find out about a professional development scheme which celebrates colleagues at the University of Glasgow who are passionate about learning and teaching.
What is RET?
Recognising Excellence in Teaching (RET) is a professional development scheme which celebrates colleagues at the University of Glasgow who are passionate about learning and teaching.
RET is aligned to the UK Professional Standards Framework and is therefore accredited by the Higher Education Academy (HEA), the organisation whose mission is to enhance learning and teaching in higher education in the UK.
By successfully participating in RET you will awarded a Glasgow RET Fellowship and a Fellowship of the Higher Education Academy – this is a dual award.
Why apply?
Professor Frank Coton, Vice-Principal (Academic and Educational Innovation) said: "There are real benefits to staff in securing a RET Fellowship. In addition to the positive impact on their own teaching practice, it allows a member of staff to evidence achievement of key elements of the teaching-related criteria in our promotions processes."
"I would like to take the opportunity to encourage all members of the University community, with a teaching or supporting learning role, to continue to develop their practice and to gain recognition for the work that they do by participating in RET."
There are four categories of Fellowships: Associate Fellows, Fellows, Senior Fellows and Principal Fellows.
Dr Jane MacKenzie, Head of Academic Development Unit said: "RET is a way for the University of Glasgow to recognise those people who are passionate about learning and teaching. We have many people here who have dedicated their lives to teaching and it is important to celebrate that.
"A fellowship is official recognition from your peers; with so many inspiring people at this University I'm sure the number of fellows will continue to grow."
As RET is linked to the UK Professional Standards Network it is recognised nationwide and is a portable asset.
Who is RET for?
RET is open to anyone at the University who teaches or supports learning. That could include academic staff, Graduate Teaching Assistants and Service staff.
Applications are encouraged in all four categories. If you also support, mentor or coordinate others to teach you may be an ideal candidate for a Senior Fellowship and are encouraged to apply.
What do you have to do?
There are a series of workshops to attend as part of the RET process, however just one introductory session is compulsory. A written application must be completed and you will take part in peer teaching observation sessions.
If you teach or support learning and are interested in finding out more, email ltc-ret@glasgow.ac.uk
---
Case studies: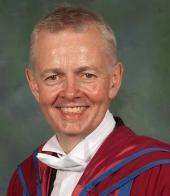 Dr Gordon Curry is a Senior University Teacher and Head of Learning and Teaching within theSchool of Geographical and Earth Sciences.
Gordon participated in RET and was awarded a Senior Fellowship this year. From his experience he said he would certainly recommend the scheme to his colleagues.
He said: "I thought taking part in the RET scheme was great because it provided a welcome opportunity and framework to reflect on my teaching practices.
I also really appreciated having one of my lectures observed by a colleague from a different subject area, and from observing a class taught by another colleague in a different College. I have been lecturing for a long time so it was good to see my teaching through a fresh pair of eyes. Overall it was a very positive experience to both observe a class and to be observed.
"There is a substantial amount of work involved in becoming a Senior Fellow but it was a worthwhile experience. We were supported well throughout the process by the Academic Development Unit and we received detailed and valuable feedback from external assessors. I was very pleased to complete the RET scheme and look forward to supporting other colleagues through the process."
---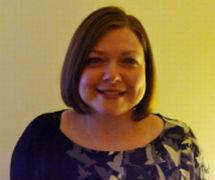 Lecturer in Scottish Literature Dr Rhona Brown also became a Senior Fellow this year.
She said: "Teaching has always been very important to me. I'd previously been a grateful recipient of a Teaching Excellence Award, and I liked the idea that the University of Glasgow was introducing a scheme to reward staff for their teaching.
"I would recommend RET to colleagues. It allows you to look at your teaching methods from a new perspective, while the application process brings you up to date with the latest pedagogical research.
"The best part of the scheme was working with colleagues across the University and sharing insights about teaching our various courses. Related to this is the peer review of teaching, which I found useful both in terms of rethinking my own teaching approach and learning about the way in which colleagues in other disciplines work.
---
Register your interest in participating in RET: ltc-ret@glasgow.ac.uk
HEA Fellows at the University so far:
Principal Fellows: Professor Denis Fischbacher-Smith and Professor Moira Fischbacher-Smith.
Senior Fellows: Dr Jane MacKenzie, Dr Rob Dekkers, Professor Robert McMaster, Dr Catherine Bovill, Dr Susan Deeley, Dr Michael McEwan, Dr Helen Purchase, Dr Tara Brendle, Dr Rhona Brown, Dr Gordon Curry, Dr Robert Doherty, Dr Joseph Gray, Dr Susan Jamieson, Dr Dot Reid, Dr Aidan Robson and Mr William McGuire.
Fellows and Associate Fellows: There are more than 500 fellows in these categories.
Congratulations to all the RET and HEA Fellows.
---
First published: 31 August 2015