Jazzademics for Malawi
Published: 3 August 2015
What have the Jazzademics been up to now?
The Wellcome Trust Centre for Molecular Parasitology, (WTCMP) Institute of Infection, Immunity and Inflammation, University of Glasgow, continues to support charities in Malawi.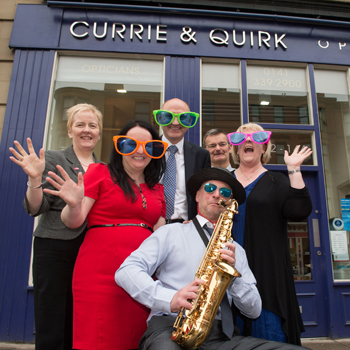 Its latest fundraiser held in collaboration with Glasgow Chamber of Commerce was a Jazz concert held in the University of Glasgow Chapel. Entitled Jazzademics the event raised £700 for Malawian charities.
The group was formed around Professor Brett Finlay, a visiting Carnegie Centenary Professor and talented Saxophonist from the University of British Columbia. The group was further made up of talented musicians and students from University of Glasgow and the surrounding Glasgow area.

Alex Mackay WTCMP administrator said "This fusion of Jazz and academia was a fun event and the funds raised will allow us to support Glasgow City Council Education department's libraries for schools project in Malawi and also Currie & Quirk Opticians ophthalmic activities in Malawi."

For further information contact:

Alex Mackay, Administrator, Wellcome Trust Centre For Molecular Parasitology, Sir Graeme Davies Building, 120 University Place, Glasgow, G12 8TA. Tel 0141 330 2684.
Email: Alex.Mackay@Glasgow.ac.uk
---
First published: 3 August 2015