First place in open water swim for Dr Jason Gill
Published: 3 August 2015
This month, Dr Jason Gill of the Institute of Cardiovascular Medicine achieved first place in a 26.4km swim across Lake Zurich.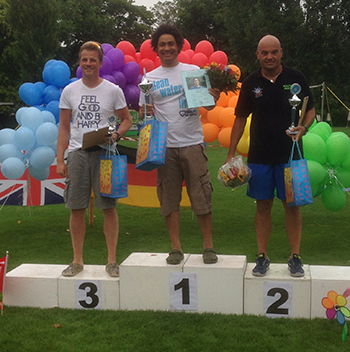 This month, Dr Jason Gill of the Institute of Cardiovascular Medicine achieved first place in a 26.4km swim across Lake Zurich to raise money for the charity FRANK Water.
Swimmers from across the globe competed in the international event and Jason left the others in his wake, coming 48 minutes ahead of second place with his winning time of six hours and 52 minutes.
Now he is gearing up for a second long distances swim across the 16.1km of Lake Windermere on 13 September.
Jason said: "I was hoping to come first in the over 40's category but was surprised to beat the younger swimmers as well. The first five hours were pretty comfortable but the last hour and a half was a struggle. I got there in the end!"
Jason trains in local swimming pools, including the University pool, for up to five hours at a time.
Clean Water
So far, Jason has raised nearly £800 for FRANK Water, a charity which supports & funds clean water projects in India and he hopes to reach his goal of raising over £1,000.
Jason said: "Access to clean water is fundamental. It can be an important step on the pathway out of poverty because if people don't have to spend all day collecting water they can work or go to school. Water is such a simple and basic human need. I think FRANK Water is doing some brilliant work.
"The water in Lake Zurich was so clean you could drink it, which I did. There was such a contrast in being in a big lake that was so clean you could drink it when there other people in the world who cannot access clean water at all; that is why I wanted to support a water based charity."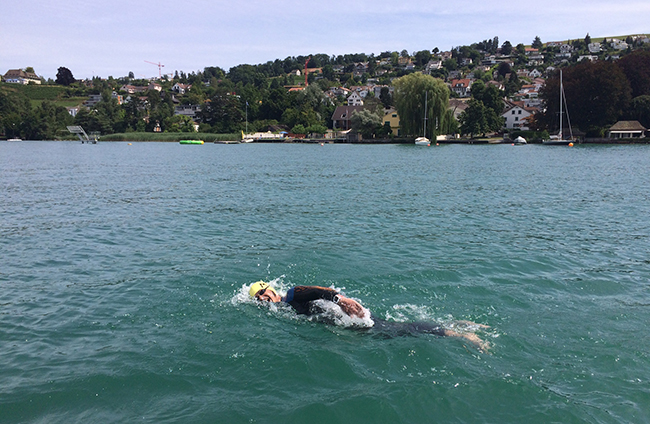 Fitness
Jason has been interested in exercise for many years and his research focuses on understanding the effects of physical activity in reducing the risk of developing heart disease, diabetes and obesity. His research also includes trying to determine what appropriate levels of physical activity are and how they might differ for different people, with a particular focus on ethnicity.
Jason said: "I've always been interested in physical activity because it is the one thing you can change to influence your health status. The only thing anyone can do to alter their risk of getting health problems is to alter their lifestyle. If we can work out how to make people more active, it could have important public health consequences."
Next swim
Jason will be continuing with his gruelling training sessions in the coming weeks to prepare for his next swim.
He said. "I'm looking forward to my next swim at Lake Windermere although it is going be to be a lot colder!"
To support Jason, please visit JustGiving.
---
First published: 3 August 2015