Research staff
Research staff play a vital role in creating the vibrant and diverse research culture that gives the University of Glasgow its world-renowned reputation.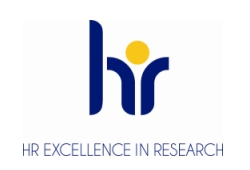 "A UK-wide process, incorporating the QAA Code of Practice for Research Degree Programmes and the Concordat to Support the Career Development of Researchers, enables institutions to gain the European Commission's 'HR excellence in research' badge, acknowledging alignment with the principles of the European Charter for Researchers and Code of Conduct for their Recruitment"
Research Strategy & Policies
Research Networks & Links
Research networks, Research Excellence Framework, Research Governance and more.
Postgraduate Research Opportunities
A range of training opportunities are available to research staff from Employee and Organisational Development.