Working with international staff and students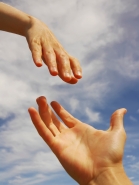 Below is a summary of resources and links to further information that you may find useful if you are working with international staff and students.
Learning resources
The Organisational Development provides a range of online resources and taught courses to support staff working with international staff and students.
Guide to other cultures and countries
The guide to other countries and cultures provides a range of resources including country guides and guidance on business etiquette and cultural awareness.
Immigration to the UK
Guidance on the UK points based immigration system outlines the different immigration routes into the UK and provides external links to further information provided by the Borders and Immigration Agency.
Learning and Teaching Centre
The learning and teaching centre has links to a range of good practice resources guidance and resources as well as good practice case studies
The Language Centre
The Language Centre provides courses on English as a foreign language and over 20 other languages as well as translation, interpreting and specialist language services.
Equality and Diversity Unit
The Equality and Diversity Unit is responsible for promoting and embedding all aspects of equality and diversity with the University community. They can provide advice and guidance on best practice with regard to equality and diversity in relation to internationalisation initiatives.
International student support team
The International Student Support Team provide a dedicated advisory service for international students on non-academic and welfare matters such as immigration, employment, finance and any other concerns they may have. They also organise the University's International Orientation Programmes, compile the international student handbook and coordinate events for students and their families. The service is aimed at students but international staff will find the web pages useful and can join in with activities if there are places available.
Information for international students
There is a range of information for current and prospective international students provided on the international student website.