Update: JMS Learning Hub
Construction continues at the JMS Learning Hub and we are working to an opening on January 11th 2021. In the first week of November Robert and the team have been in to have a look and see how things are progressing.
Commercial Services and its subsidiary UoG Commercial will be responsible for three new catering outlets within JMS Learning Hub. The main Hub Kitchen will open in January 2021 and will be the heart of the building and its facilities. Later in the year two further outlets will open, the Hub Cafe and Hub to Go.
The plan is for the Hub Kitchen to serve a variety of international cuisines. There will be three separate counters each serving a different offering that day.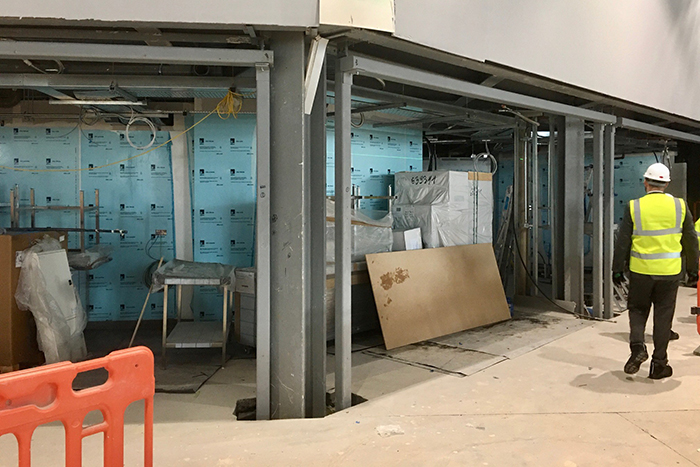 The Hub Kitchen was designed to host 150 but this number will be slightly reduced during the current restrictions of Covid-19.
Here you can see the outline of Hub to Go. This will be a takeaway offering opening later in 2021.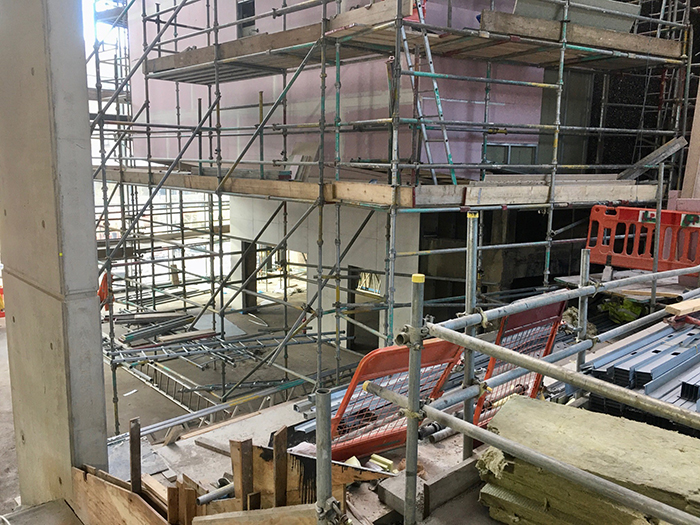 Perhaps the highlight is the view through the centre of the building. You can see the view up to the 'nest' of the lecture theatre from the ground floor.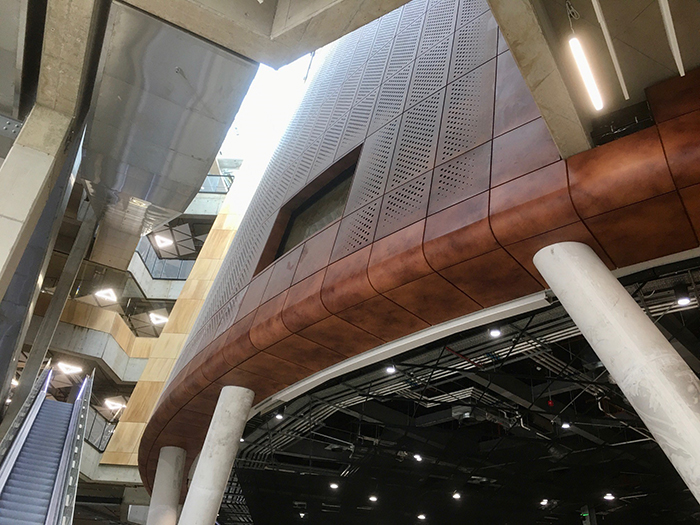 It is fantastic to see it all coming together and to think we are just two months away from opening after so much planning and work! The JMS Learning Hub will be a new landmark on the University of Glasgow Gilmorehill campus and Commercial Services/UoG Commercial look forward to welcoming everyone.