Extended Reality (XR) in the ARC
By Professor Murray Pittock and Dr Neil McDonnell
The opening of £116 million Mazumdar-Shaw Advanced Research Centre (ARC) at UofG heralds a new era in crossing the boundaries between research fields, disciplinary practices and social impact. By housing diverse teams within the same building, the ARC will expose individuals and research areas to each other, changing both practice and perception.
Perception lies at the heart of what and how we see and thus how we think. A key development of the ARC is its nationally-leading facilities in visualisation technologies, ARC XR. ARC XR focuses on research and applications in Extended Reality (XR), the encompassing term for immersive technology and its applications.
Already XR encompasses the range of human activity from computer games to medical research, and there are major funded projects across the University in areas including Autism, Edify, Life Sciences, Motion Sickness, Public Policy and Visitor Attractions, funded by AHRC, BBSRC, EPSRC, ERC, Innovate UK, the Royal Society of Edinburgh and others.
For a full range of projects, see our ARC XR webapges. ARC XR researchers can take advantage of a nationally leading 18x6m visualisation facility on Level 2 of the ARC, which can be divided into three research areas. Here are some examples of how the space looks in VR (Virtual Reality) and AR (Augmented Reality) modes: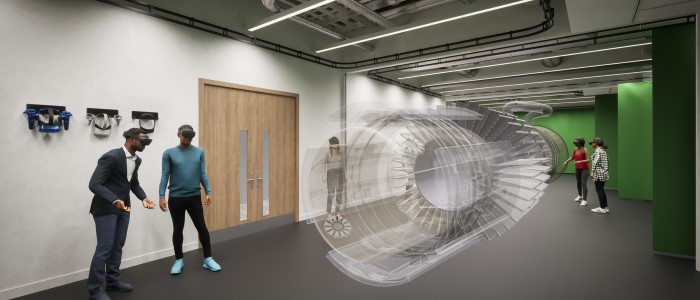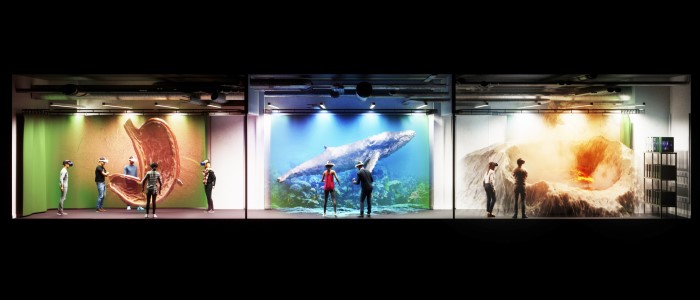 The ARC XR Strategy Board was established by Professor Murray Pittock (Pro Vice-Principal) in 2019 to bring together the ARC XR community across the University and to plan for use of the new facility: it has over 30 members working on research in this area, but we know there are many more staff engaged in XR research and teaching. The ARC XR Operations Board was established by Dr Neil MacDonnell (LKAS Fellow in Virtual and Augmented Reality) to manage and populate the space and it has expertise and representatives from all four colleges, as well as the Postgraduate community. The existing XR equipment fleet, and ongoing XR projects, will be on show as part of the programme of ARC opening events.
XR can and will change the way we see the world and how we think and problem solve in every area. Now its opportunities can be explored as never before in a space which can change our lives. To get involved, contact your College representative at https://www.gla.ac.uk/research/arc/xr/getinvolved/.
You can view a full presentation by Dr Neil McDonnell on ARC XR.
---
First published: 6 May 2022