Have your work featured at the ARC opening!
We are offering people from across the University and local community the chance to be featured in the festival of public events which will officially open the ARC later this year.
The festival, called ARCadia (named by colleagues, students and members of the local community), will celebrate the public opening of the Advanced Research Centre, a flagship new building for the University and the people of Glasgow. The festival's public programme will run from 16 September to 30 September 2022, coinciding with Doors Open Day Weekend, the September Weekend and Explorathon, offering an exciting platform for public engagement and showcasing your work.
On Friday 22 April, we are launching an open call for events and activities that will showcase, celebrate and engage the public with the fantastic diversity of research and innovation happening in Glasgow today. We want to bring the ARC to life and create a welcoming, inspiring space for everyone, inside and outside of the University. This is a unique opportunity to be a part of this major celebratory event.
We're particularly interested in ideas that involve:
Collaboration between the university and non-academic groups
A mix of disciplines, from the arts to social, physical and life sciences
Engaging traditionally marginalised groups, or groups who experience barriers to accessing the universityEngaging communities local to the ARC (postcodes G11, G3, G12)
Creative approaches to engagement
Events from all disciplines are welcome and encouraged.
If your event requires funding, you are invited to apply for the ARC Festival Enabling Fund, which is embedded within the proposals form (interested groups outwith the university can apply to the fund in partnership with staff or students).
The form will go live at this link. The deadline for proposals is 31 May 2022.
Find out more about proposing an event by registering for this online information session and Q&A on Friday 22 April at 10:00. The session will be followed by an (optional) opportunity to discuss your idea in small groups. All welcome, from inside and outside of the university.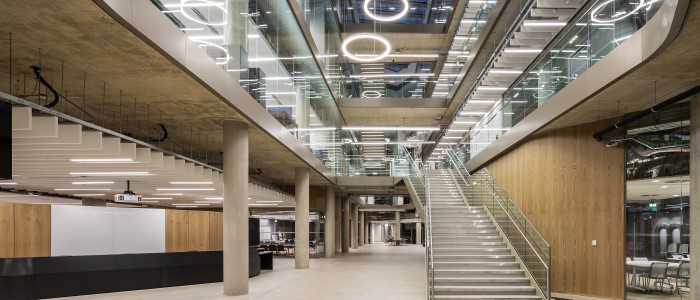 ---
First published: 8 April 2022