ARC, new theme leads announced
We are delighted to announce that Professors Sarah Cook and Jude Robinson will be joining the ARC, Advanced Research Centre, as theme leads.
"I am delighted that Sarah and Jude are joining the ARC," says Professor Andrew Tobin, Director of the ARC. "The visions they outlined for their respective themes fully embodied the ambitions of the ARC and the University's Research Strategy. This is an incredibly exciting time, almost one year out until the building opens. I am greatly encouraged to see colleagues recognise the opportunity and potential this new building brings for the whole University community."
Creative Economies & Cultural Transformations theme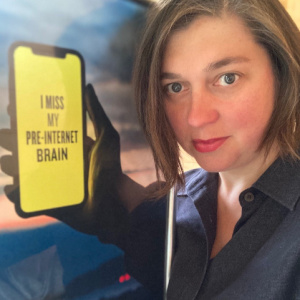 Sarah Cook, Professor in Museum Studies, will be leading the Creative Economies and Cultural Transformations theme in the ARC. Sarah is a curator and writer specialising in contemporary art at the intersection of digital creativity, technology and science. She is also the officer for Public Engagement and Knowledge Exchange in the School of Humanities.
"Pre the COVID-19 pandemic, the creative industries were the fastest growing sector of the economy. The effects of the lockdowns, combined with society's reliance on digital technology, and in the context of increased activism around inequalities, are changing how culture is valued and accessed. Our research will help society understand these changes and their impact.
"I am motivated by the opportunities the ARC brings. It will give us room to explore, encourage and nurture collaborations, together with the public. I am hotly anticipating the ARC giving us the space to demonstrate the role the University can play in the recovery of the cultural sector and in offering new interdisciplinary, arts-led perspectives on the digital transformation of life." 
International Development theme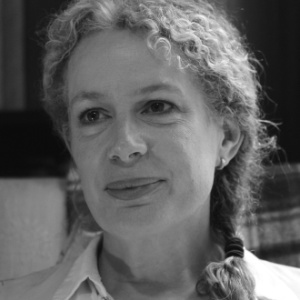 Jude Robinson, Professor in Health & Wellbeing, will be leading the International Development theme in the ARC. Jude is a social anthropologist in the School of Social & Political Sciences and the Institute of Health & Wellbeing, teaching and researching in the field of critical public health. She is also Deputy Head of the College of Social Sciences. 
'I am looking forward to meeting with the many researchers who are already working in, or are looking to engage with, research in International Development. The ARC will provide us with a new space to come together and think about how we can engage with partners to design innovative, equitable and collaborative research to address transnational challenges."
---
First ARC collaboration receives funding
A collaboration involving Arts and Quantum Technologies researchers has been awarded a UK Research & Innovation grant. The Touch Post-COVID-19 project will investigate the impact of touch deprivation on the deafblind community during the COVID pandemic. The researchers will be working in partnership with both DeafBlind UK and DeafBlind Scotland.

Read more: UofG project will investigate impact of touch deprivation on deafblind community
First published: 12 March 2021