Zoom
Zoom provides a high-quality video, audio, and/or screen sharing solution for conferencing and collaboration. Zoom is our suggested video conference solution and is supported by the Audio Visual team. It can be used across the university in video conference-enabled spaces, but can also be used by individuals in almost any room on campus and on personal devices.
Using the Zoom desktop client
Install the Zoom desktop client
Login via Zoom desktop client
Select sign in with SSO only using your username and password
Domain uofglasgow
Guides to using Zoom
University of Glasgow Zoom guides
Zoom Help Centre
Security: tips for keeping yourself safe when using Zoom
Testing: check your setup, audio and video are working correctly on Zoom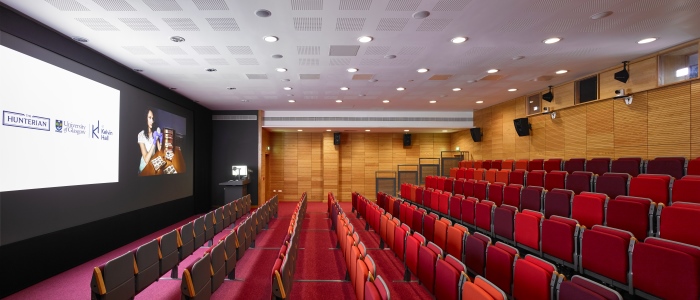 Video Conferencing enabled rooms
Video conferencing rooms of various sizes available containing the highest quality equipment, integrated with radio mics and room audio.
Booking
First book a video conference enabled room via Space Management and Timetabling
Support
Please note it is not possible to provide support for live meetings and seminars.