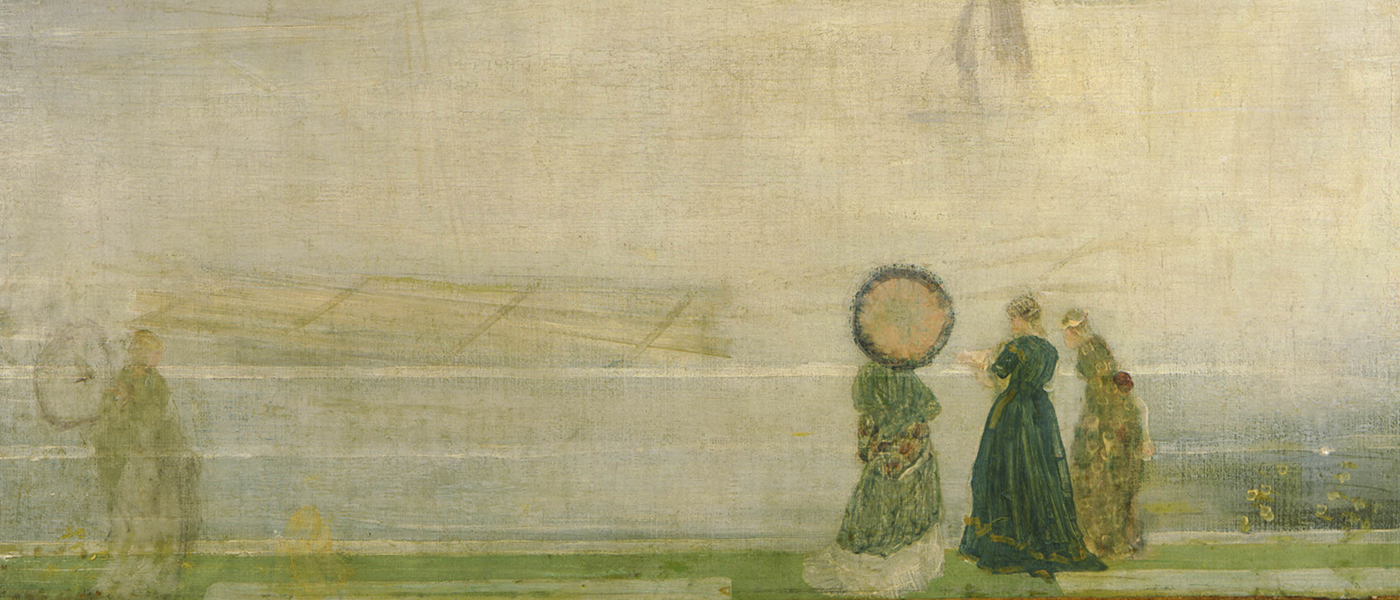 9 July - 31 October 2021
Hunterian Art Gallery
Admission free
The Hunterian at the University of Glasgow is home to one of the world's largest collections of the work of American artist James McNeill Whistler (1834-1903) which includes paintings, drawings, watercolours, pastels, etchings and lithographs, as well as extensive holdings of his artist's materials and the contents of his studio.
Whistler: Art and Legacy is a major new exhibition which showcases The Hunterian collection's strengths and richness, exploring the development of Whistler's artistic practice and how the University of Glasgow came to acquire this leading collection through the generosity of Whistler's sister-in-law, Rosalind Birnie Philip (1873–1958).
Featuring major works alongside a selection of rarely seen material, Whistler: Art and Legacy also investigates other aspects of Whistler's life and art including his cosmopolitan family background, his late work and life in Paris in the 1890s and a lesser-known portion of the collection, gifted in 1935, which can only be seen in Glasgow.
The exhibition also examines the role that Glasgow played in supporting Whistler and forming his artistic legacy, which has been carried forward by University of Glasgow researchers over the last few decades through major digital and technical art history projects.
Images: (Header) James Abbott McNeill Whistler, Battersea Reach from Lindsey Houses (detail), 1864. James Abbott McNeill Whistler, Sea and Sand; Domburg, 1900.
VISITOR INFORMATION
Whistler: Art and Legacy is at the Hunterian Art Gallery from 9 July–31 October 2021.
Open Tuesday to Sunday 10am–5pm. Closed Monday.