Professor in Geotechnics - Cormack Chair of Civil Engineering
Post Information
The James Watt School of Engineering (JWSE) at the University of Glasgow is an energetic and growing international centre of excellence for engineering research and teaching. The School leads research in Autonomous Systems & Connectivity (including Aerospace); Biomedical Engineering; Electronics and Nanoscale Engineering; Infrastructure and Environment; and Systems, Power and Energy. We have in the region of 170 academics and 190 researchers supported by approximately 70 technicians and 40 professional services staff. Currently, we have ~500 research students working towards doctorates.
We are seeking to appoint a professor who will provide leadership in research and research-led education in Geotechnics. 
The successful candidate may be considered for the Cormack Chair of Civil Engineering. The Cormack Chair was founded in 1965 and is named for John Dewar Cormack (1870-1935), Regius Professor of Civil Engineering and Mechanics at the University from 1913 until 1935. Previous holders of the Cormack Chair were Prof Hugh Sutherland, Prof David Muir-Wood and Prof Simon Wheeler (due to retire in 2023).
The Geotechnical Research Group focusses on the global challenges of energy, decarbonisation of construction and resilient infrastructure. They seek to provide practical geotechnical solutions and provide fundamental understanding of soil and rock mechanics through work in unsaturated soil mechanics, slope stability and capillary barriers, offshore geotechnical engineering, geothermal energy, rock mechanics, deep underground disposal of nuclear waste, development of novel grouts and design & testing of rockfall barriers. The group have expertise in numerical modelling (FE and DEM), constitutive modelling, advanced laboratory testing, imaging and material characterization, field testing and monitoring. They work closely with industry and other world leading academic research groups and have received funding from Horizon 2020, EPSRC, Innovate UK, ICE, Royal Society, CSIC and industry.
The unified School structure facilitates multi-disciplinary research in topics like energy and sustainability, materials design and manufacturing, computational engineering and sensor technologies.
 We are interested to hear from candidates with proven expertise in conducting excellent research related to geotechnics. The successful candidate will take up a senior role in the School and is expected to develop a range of multi-disciplinary and inter-disciplinary collaborations, providing at the same time mentoring and guidance to younger academics. The post holder is expected to develop and lead academic and industrial opportunities within the School, leading internationally recognised activities that further improve the reputation of the School. Fostering overseas collaborations and partnerships in teaching and research, broadening the taught curriculum, and delivering excellence in engineering education are also expected as part of the post on offer.
 For more information about this position please contact Professor Andrew McBride at Andrew.McBride@glasgow.ac.uk.  
Job purpose
To take a senior leadership role by conducting internationally-leading research in geotechnics delivering research-led education and demonstrating excellence in teaching that supports the strategic objectives and priorities of the School/College in line with the University's ambitions, and makes a substantial contribution to enhancing teaching and research within the School/College. To undertake substantial responsibilities associated with managing external stakeholder relationships that enhance the University's reputation, advance knowledge exchange, public understanding and outreach and strengthen links with professional bodies.
Main duties & responsibilities
Provide leadership across the School and College in relation to research and publication in order to enhance the quality of the School's international research profile, including conducting personal research of the highest quality and maintaining a consistent high- level output of publications and presentations of world-class quality.
Sustain internationally leading high-quality research activity, seeking and securing funding for a portfolio of research projects through grant applications to external funding bodies, e.g. Research Councils and mentoring early career staff to support their development in securing funding.
Take a leading role across the School and College in relation to strategic learning and teaching initiatives through: embedding a research-led, evidence-based ethos in teaching and learning; leading on teaching collaborations and teaching innovations; and influencing teaching and assessment practices and policy across the School/College.
Undertake academic management and leadership roles and responsibilities across the School and College in a manner that enhances the student experience, ensures programmes are internationally benchmarked and of international standing, and that values and supports a culture of enhancement.
Demonstrate leadership in supervising research projects undertaken by research staff, postgraduate and undergraduate students and ensure the effective development of the staff and students. Actively engage with potential research students of high calibre intending to undertake postgraduate and doctoral research, building effective working relationships and supervising to completion.
Make a substantial contribution to University Committees/Working Groups to ensure the advancement of learning and teaching policies and practice that align with local and international challenges in Higher Education, evolving student needs and other related changes in the University's strategic context.
Represent the School/College/University on key external bodies and at significant external events nationally and internationally to promote excellence in research and teaching, and the development of professional practice.
Ensure a substantial track record of, and demonstrate leadership in, knowledge creation and transfer, ensuring impact on external bodies and contributions to public understanding and contributing fully to key strategic initiatives that underpin School, College and University strategies for external engagement.
Engage in continuing professional development activities as appropriate.
Undertake any other reasonable duties as required by the Head of School.
To contribute to the enhancement of the University's international profile in line with the University's Strategic Plan, Word Changers Together
Knowledge and qualifications
Essential
Scottish Credit and Qualification Framework level 12 \[PhD\] or equivalent in related discipline with an extensive and established reputation in research and significant teaching experience within the geotechnics area.
An established and internationally-recognised reputation for high-quality research and knowledge exchange in subject specialism.
A thorough understanding of, and track record in, contributing to broader academic leadership and management at School/RI/Service/College level.
Engagement with the current and future priorities of University/College/Service strategies, aims and ambitions.
Membership of a relevant professional body.
Skills
Essential
Proven ability to lead and deliver high quality and innovative University teaching, including assessment and curriculum development.
A track record of research income generation from a range of sources.
Comprehensive and up-to-date knowledge of research issues and debates, both nationally and internationally, and future direction of research and teaching in the subject area.
Maintaining a portfolio of research activity of international quality, reputation and impact.
Excellent communication skills with the ability to engage at all levels within the Subject, School, College, University, and beyond, in the academic, policy and practitioner communities.
Excellent interpersonal skills and ability to foster collegiality and collaborative working.
Proven ability to foster research collaborations with colleagues in other disciplines, Schools, Colleges and Universities as appropriate.
Proven project, people and budget management skills.
Experience
Essential
Leading student supervision and mentoring/coaching early career staff, providing specialist advice, support and academic leadership.

Contributing to the academic leadership and management of the School/College, e.g. by chairing committees and leading on key processes and new initiatives.

Providing academic leadership across the School/College, leading innovation and management of teaching, setting standards and monitoring progress.
Campus development plan
Our Vision
Over the next 10 years, the major investment will expand our campus footprint by 25%, creating a new urban quarter with the University at the heart of a revitalised west end. This is the largest development since the creation of the original campus in 1870.
This is a unique opportunity for a University to extend the boundaries of its historic core in a central city location. It will create:
New learning and teaching facilities
Refurbishment and repurposing of existing iconic buildings for specialist uses
Identification and design of social spaces that support the student and community experience.
The expansion of our Gilmorehill campus into the 14 acre, former Western Infirmary site will transform the West End of Glasgow. The Masterplan for the site will incorporate:
New learning and teaching facilities supporting our students and making sure they get the best in modern teaching and learning styles and approaches
Creation of a Research Hub, housing large-scale multidisciplinary projects and incubator space for spin out collaborations with industry. This will encourage further innovation development
New public cycle and pedestrian routes and a new central square which will link Byres Road to the up-and-coming cultural quarter for the West End, with new links to Kelvingrove and the newly-refurbished Kelvin Hall
Refurbishment of five listed buildings: The Chapel, the Outpatients building, the Macgregor building, the Tennent Institute and Anderson College
Commercial opportunities, including a hotel, restaurant, bars and cafes
The state of the art Learning and Teaching Hub adjacent to the Boyd Orr building on University Avenue will be completed next year.
Find out more
Living in Glasgow
A UNESCO City of Music, a vibrant arts and culture scene, a food-lover's delight, and a shopper's paradise. Just some of the highlights of the 'friendliest city in the world'. As well as that accolade by the Rough Guides poll, Glasgow has also been named a must visit destination by publications including the New York Times, The Guardian, and Wanderlust.
Music
The city hosts an average of 130 music events a week catering for every taste; from rock to rap, and classical to country. Glasgow also has a world class club scene playing host to some of the world's top DJs.
Shopping
Outside of London's West End, Glasgow is frequently voted the best place for shopping in the UK. A must-visit destination for any shop-a-holic, it houses high street chains, international designers, and independent retailers. The West End, home to the University of Glasgow, is bustling with vintage fashion, vinyl stores, and second-hand bookshops.
Arts and Culture
Glasgow's arts scene has gone from strength to strength, and is the base for five internationally renowned performing arts companies including the National Theatre of Scotland and Scottish Ballet. The city has several world-class museums, which are free to the public, and the city's architecture is a work of art in itself.
Food and drink
You can be in Glasgow and taste the world with its many diverse restaurants, cafes, and bars. And if you've yet to sample the delights of haggis and whisky, Glasgow is the place to be.
The City and Beyond
Glasgow has all the opportunities and excitement of a big city but its compact size means you can quickly travel from one vibrant district to the next. You could be relaxing in one of its many parks, before shopping in the quirky West End, and then dancing until the wee small hours in the Merchant City.
And when you fancy getting out of the city you can reach the stunning Loch Lomond in just 30 minutes, climb one of our many breath-taking Munros, play golf at one of Scotland's many world-class courses, visit one of our ancient castles, or go further North and search for Nessie! Scotland has also just been named the world's most beautiful country by Rough Guides.
Relocating to Glasgow
Choosing to relocate to Glasgow is a big decision. There are numerous things to be considered, such as the costs of moving, the cost of living, and where exactly to relocate to. We have created two guides to aide you in the decision making process.
The Relocation Guide identifies five of Glasgow's most popular residential areas. Alongside information detailing some of the general living costs in Glasgow, The guide also suggests which schools surround each area, how far away each area is from the University's main campus, and the average cost of housing.
The Scotland Handbook provides information about living in Scotland as a country; our cultures, our lifestyle, and our geography.
WORLD CHANGERS TOGETHER
WORLD CHANGING GLASGOW 2025
Our outstanding disciplinary breadth and expertise has enabled us to make world-changing advances in fields as diverse as medicine, physics, linguistics, public policy and global development.
The key to our success is our talented staff and students pushing back at the boundaries of knowledge and understanding together.
Our World Changers Together strategy recognises the fundamental importance of a culture of open cooperation: not just as colleagues and mentors or students and teachers, but as a community of discovery that reaches beyond its walls and draws inspiration and strength from its connections and partnerships worldwide: excellence that's part of something bigger. The strategy is articulated across three themes:
COMMUNITY
People centred, globally engaged
CONNECTIVITY
Collaboratively minded, digitally enhanced
CHALLENGES
Solution focused, impact oriented
Find out more
How to apply
Full details of the role and how to apply can be found by visiting our website:
The closing date for applications is 13 November 2022.
Terms & Conditions
The appointment will be subject to the whole powers and conditions of any Act of Parliament, Ordinances, and Law affecting the University. Subject to such Acts, the Professor will hold office until the end of the academic year in which he or she attains the age of 65 years. The appointment is a whole-time appointment, the Professor undertaking to accept paid outside work only with the prior consent of the University Court. This provision does not apply to examinerships and such other appointments as are incidental to the ordinary course of University business.
Salary will be within the professorial range and subject to negotiation.
As part of Team UofG you will be a member of a world changing, inclusive community, which values ambition, excellence, integrity and curiosity.
As a valued member of our team, you can expect:
A warm welcoming and engaging organisational culture, where your talents are developed and nurtured, and success is celebrated and shared.
An excellent employment package with generous terms and conditions including 41 days of leave for full time staff, pension - pensions handbook [https://www.gla.ac.uk/myglasgow/payandpensions/pensions/](https://www.gla.ac.uk/myglasgow/payandpensions/pensions/), benefits and discount packages.
A flexible approach to working.
A commitment to support your health and wellbeing[https://www.gla.ac.uk/myglasgow/staff/healthwellbeing/](https://www.gla.ac.uk/myglasgow/staff/healthwellbeing/) .
We believe that we can only reach our full potential through the talents of all. Equality, diversity and inclusion are at the heart of our values. Applications are particularly welcome from across our communities and in particular people from the Black, Asian and Minority Ethnic (BAME) community, and other protected characteristics who are under-represented within the University. Read more on how the University promotes and embeds all aspects of equality and diversity within our community [https://www.gla.ac.uk/myglasgow/humanresources/equalitydiversity/](https://www.gla.ac.uk/myglasgow/humanresources/equalitydiversity/).
We endorse the principles of Athena Swan https://www.gla.ac.uk/myglasgow/humanresources/equalitydiversity/athenaswan/ and hold bronze, silver and gold awards across the University.
We are investing in our organisation, and we will invest in you too. Please visit our website https://www.gla.ac.uk/explore/jobs/ for more information.
It is the University of Glasgow's mission to foster an inclusive climate, which ensures equality in our working, learning, research and teaching environment. We strongly endorse the principles of Athena SWAN, including a supportive and flexible working environment, with commitment from all levels of the organisation in promoting gender equity.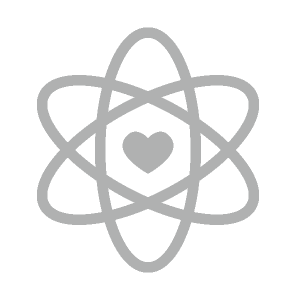 The future holds innumerable challenges for our sector, our society, and our world. We will have to adapt and change what we do and what we offer if we are to navigate these successfully. Our strategy and approach may evolve as the landscape changes, but our values will remain constant: a fixed point of certainty in uncertain times.
We have identified our values in consultation and partnership with our staff and student community. Living and upholding these values will ensure that we remain true to the spirit of our community and ourselves:
Ambition and Excellence
We strive for excellence through our work
We defend academic freedom globally
We recognise and celebrate shared success
We have an unrelenting focus on development
Curiosity and Discovery
We innovate and solve problems together
We lead by influence and example
We engage with lifelong learning and personal development
We learn from our mistakes
Integrity and Truth
We uphold honesty, integrity and fairness
We share our work widely and generously
We do the right thing, not the easy thing - or we don't do it
We take responsibility
An Inclusive Community new
We are one Glasgow team, and we care for and respect one another
We advocate for diversity and believe in variety as a vital part of a healthy university
We champion education as an engine for social progress
We practise and advance sustainability