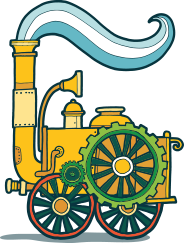 Glasgow Science Festival 2020
This year's Glasgow Science Festival was due to be held from the 4th - 14th June 2020. We made the decision to cancel in response to the ongoing COVID-19 situation at the end of March.
We would like to extend our thanks to the hundreds of people we collaborated with to create our programme of events. 2020 was a wee belter, and we are really disappointed not to be launching our programme as planned on April 23. A huge thanks to all of you who come along to our events. Your ongoing support is so very welcome.
We hope to be back in June 2021 with 'Glasgow's Making Waves', featuring an exciting range of events that will take place in venues across the city. We look forward to seeing you then.
Join our mailing list to receive updates on GSF 2021 and our other events.
Stay Safe
Debbie, Festival Director