Chasing the Waves
Chasing the Waves is an innovative project originally funded by the STFC that has brought together scientists, Glasgow Science Festival, actors and musicians for a truly collaborative venture.‌
This live, musical show tells the story of what has been hailed as "one of the greatest scientific discoveries of the century": the detection of gravitational waves.
Discover how Glasgow scientists helped detect these ripples in space-time, which were first predicted by Albert Einstein over 100 years ago. Blending comedy, music, demos and visuals, this is physics as you've never seen it before! Explore a new way of looking at the universe, starting right here in Glasgow.
News
7 August 2017
We are absolutely delighted to announce that 'Chasing the Waves' has been nominated for the "Oscars of Higher Education", the Times Higher Education Awards 2017! The ceremony will take place in London on 30 November. Wish us luck!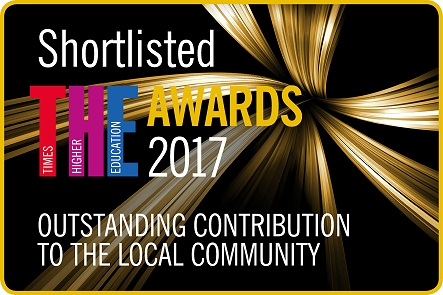 6 July 2017
We are thrilled to announce that 'Chasing the Waves' was the WINNER of the Outstanding Contribution to the Community Award at The Herald Higher Education Awards 2017.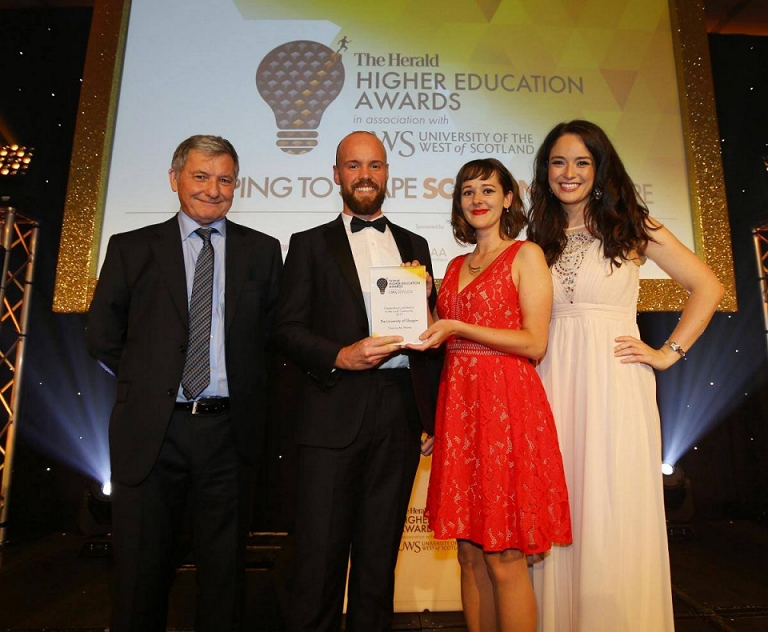 Dr Zara Gladman accepts the award with Tom Deas. The ceremony took place on 6 July 2017.