The 2013 commission was Tristia II for flute, viola, cello, guitar, harpsichord by Hafliði Hallgrímsson premiered on 7 November 2013 and was conducted by William Sweeney, himself a recipient of the commission in 1981 and 1989. Members of the ensemble were Richard Craig (flute), Ian Anderson (viola), Duncan Strachan (cello), Ian Watt (guitar), and Kevin Bowyer (harpsichord).
A full programme note and composer and performer biographies can be found in the McEwen concert programme 2013.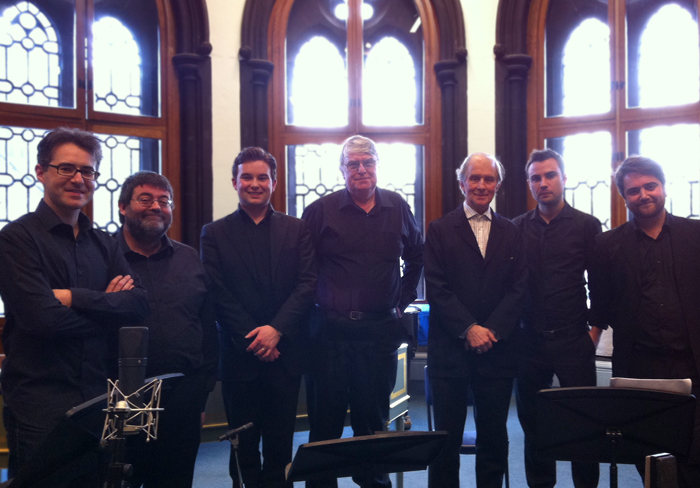 The Tristia II ensemble following the performance with composer Hafliði Hallgrímsson and conductor William Sweeney.