Upcoming lectures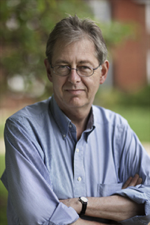 Upcoming lectures
Professor Kevin Hart
(University of Virginia, USA)


Philosophia and religions

Date: 10 June 2019, 18:00–19:30

Location: Sir Charles Wilson Lecture Theatre, 1 University Avenue, Glasgow, G12 8QQ
Tickets: free via Eventbrite
Abstract: As good a place as any to begin thinking of contemplation is with Iamblichus's proposal that the contemplative man is "the most free" of all humankind. How does this freedom comport with religious practice in the ancient world? Specifically, how does contemplation fit with philosophical and religious practice? The question prompts us to leave Greek cultic religion and consider Jewish religious practice and what Christians have made of it. Our initial quest ends not with a pure gaze but with an image. But of what is the image?
About the speaker
Kevin Hart is the Edwin B. Kyle Professor of Christian Thought in the Department of Religious Studies at the University of Virginia where he is also Courtesy Professor of English.
Among his principal publications are The Trespass of the Sign: Deconstruction, Theology and Philosophy (Cambridge UP, 1989), A. D. Hope (Oxford UP, 1992), Samuel Johnson and the Culture of Property (Cambridge UP, 1999), The Dark Gaze: Maurice Blanchot and the Sacred (Chicago UP, 2004), Postmodernism: A Beginner's Guide (Oneworld, 2004), Kingdoms of God (Indiana UP, 2014), and Poetry and Revelation: For a Phenomenology of Religious Poetry (Bloomsbury, 2017). He is the editor of, among other collections, The Oxford Book of Australian Religious Verse (Oxford UP, 1994), The Power of Contestation: Perspectives on Maurice Blanchot (with Geoffrey Hartman) (Johns Hopkins UP, 2004), Derrida and Religion (with Yvonne Sherwood) (Routledge 2004), Counter-Experiences: Reading Jean-Luc Marion (Notre Dame UP, 2007), Clandestine Encounters: Philosophy in the Narratives of Maurice Blanchot (Notre Dame UP, 2010), The Exorbitant: Emmanuel Levinas between Jews and Christians (Fordham UP, 2010) and Jean-Luc Marion's The Essential Writings (Fordham UP, 2013). He is currently editing the fifth volume of the five-volume series The Bible and Literature for Bloomsbury, and revising a new critical study, Blanchot Encore. He is the author of eight volumes of poetry and three selections of his poems, the most recent of which are Wild Track: New and Selected Poems (Notre Dame UP, 2015) and Barefoot (Notre Dame UP, 2018).
He holds an honorary doctorate in Philosophy from the Institut Catholique de Paris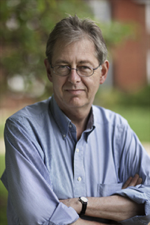 Professor Mark Pagel
(University of Reading, UK)
Wired for Culture: the origins of the human social mind, or why humans occupied the world
Date: Wed 23, Thu 24, Mon 28, Tue 29 October 2019 (four evening lectures, times to be confirmed)

Location: Sir Charles Wilson Lecture Theatre, 1 University Avenue, Glasgow, G12 8QQ (venue to be confirmed)
Tickets: free via Eventbrite (available soon)
About the speaker
Mark Pagel is a Fellow of the Royal Society and Professor of Evolutionary Biology at Reading University in the UK.
He is best known for his work on building statistical models to examine the evolutionary processes imprinted in animal and human behavior, from genomics to the emergence of complex systems – to language and culture.
He is the Editor-in-Chief of the award-winning Oxford Encyclopedia of Evolution and co-author of The Comparative Method in Evolutionary Biology which is regarded as a classic in the field. He is widely published in Nature and Science. His book Wired for Culture: Origins of the Human Social Mind was one of the Guardian newspaper's 'best science books of 2012
Abstracts
Lecture 1: The evolution of language: from speech to culture
When did language evolve and why do only humans have it? Are there 'genes for language'? There are currently about 7000 languages spoken around the world, meaning there are 7000 different ways of saying "good morning" or "would you like a cup of tea". But this leads to an unexpected conclusion: we may be the only species with language but throughout our evolution and even today we cannot talk to most other members of our own species. So why does this diversity of languages exist?
Lecture 2: The evolution of creativity: you're not as clever as you think
Human societies are unique among animals for their ability to accumulate knowledge and technologies. It is why we are able to build soaring cathedrals, smart-phones and driverless cars, while our close genetic cousins the chimpanzees live life on the forest floor as they have for millions of years. Why this difference? The usual answer is that we are smarter than the other animals, and we can just figure things out. But it turns out that we are far less clever than we like to think, and most of us never invent anything, much less understand how the things around us work. Even something as simple as a pencil combines many technologies. How, then, have we accumulated knowledge and technology while no other species has, and what can we do to promote innovation in the future?
Lecture 3: Human tribalism – a curse of our evolutionary past?
Humans spent the first 95% of their evolutionary history living in small tribal societies, only beginning 10,000 years ago to live in larger groups. Today, we routinely live and work among others in our millions. And yet this poses a dilemma. Nothing in our evolutionary past prepared us to live in these large groups, so how do we explain the enormous social groupings of the modern world and how can they be made to work given our ancient tribal instincts? Surprisingly, the answer lies in our tribal nature itself.
Lecture 4: The end of Anthropology? What does the future hold for the world's languages and cultures?
The existence of easy high-speed travel, unprecedented levels of migration, and globalisation in the form of 24-hour worldwide media and social media are bringing about a rapid blending of the world's peoples, their societies and their languages. Already over 50% of the world's population lives in cities, and the numbers are rising. Are we still evolving, and what will our cities, languages and cultures look like in 50-100 years?